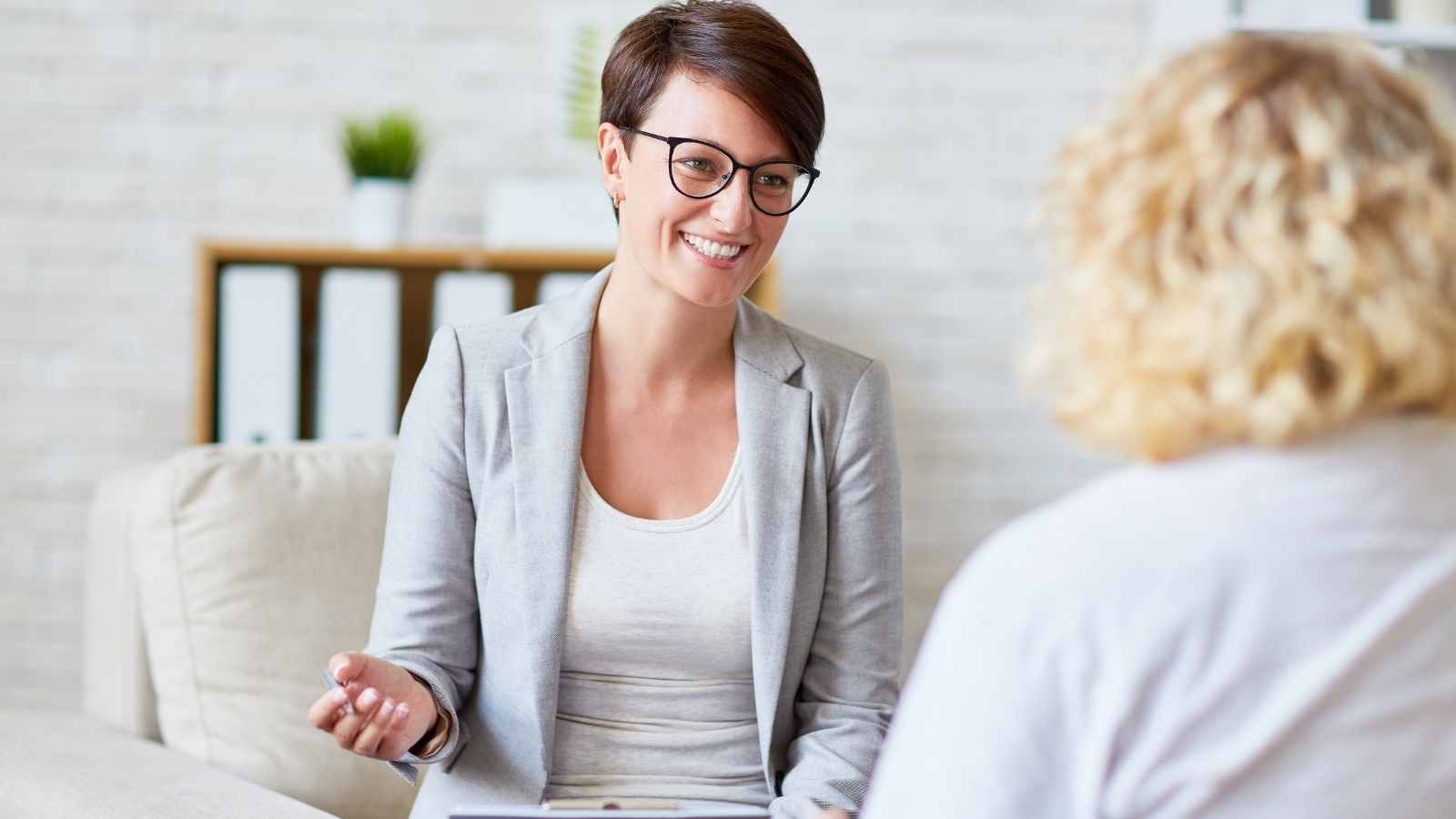 Earning a master's degree in psychology (MS or MA) is an exciting opportunity to continue your education in an area of psychology you are passionate about and gain critical hands-on experience.
Psychology could lead to job security, too, as the Bureau of Labor Statistics (BLS) projects that the psychology profession is on track to grow 8% in the next ten years.
Depending on your goals and what state you plan to practice in, a master's degree prepares you for a successful life-long career as a psychologist in many settings. However, note that some states and jurisdictions require a doctorate degree to practice as a clinician, counselor, or professional in a school setting.
What is a Master's in Psychology?
A master's degree in psychology provides a robust foundation of knowledge and skills that can launch a successful career of helping others in both the public and private sectors.
Research and practice make up the two main functions of psychology. Your career goals, areas of interest, and personality type help determine which subsection of psychology is right for you.
A master's degree in psychology does not make you a licensed psychologist. To obtain a license, you need to follow the licensing requirements of the state you want to work in. In most cases, licensure does require a master's degree.
What Can You Do With a Master's Degree in Psychology?
The field of psychology contains many different areas and specialties that lead to a wide variety of career options.
Depending on your passion and area of interest, obtaining a master's in psychology can lead to careers in the following industries:
Human resources
Market research
Family services
Social services
Employee training
Research
Intervention
Data Analyst
Health programs
Community college
Court system
Mental health
Forensic psychology
Industrial/organizational psychology
If you choose to earn a master's in psychology, there are many more subfields you can pursue depending on what you are interested in.
Master's in Psychology Salaries and Career Outlook
The area of psychology, the industry, and job location help determine your salary. According to the BLS, the median salary of a psychologist in 2020was $82,180 with jobs in government and healthcare paying the most.
The career outlook for people holding a master's in psychology is good with a projected growth of 8% from 2020-2030. However, this projection is not a guarantee of industry growth.
Psychology Master's Degree Career Paths
Because the subject of psychology is so diverse, there are many career paths and specialties to choose from. A few popular career paths are highlighted below.
| | | | |
| --- | --- | --- | --- |
| Career | Salary | Projected Job Growth (2020-2030) | About the Position |
| Psychologists | $82,180 | 8% | Psychologists are trained to analyze emotions, thoughts, and behavior and how it affects individuals as well as society as a whole. |
| Marriage and Family Therapists (MFT) | $51,340 | 16% | The demand for therapists is on the rise. MFTs use tools and proven techniques to help couples and individuals work through emotions, behavior, and thoughts to better their lives and relationships. |
| School and Career Counselors | $58,120 | 11% | School and career counselors help students with social and academic skills that will help them both in and out of the classroom. |
| Survey Researchers | $59,870 | 4% | Survey researchers use their psychology skills to design surveys, do research, and analyze data in many different industries. |
Source: BLS
Earning a Master's in Psychology Degree
Earning a master's degree in psychology is a commitment to advancing both your skills and expertise in psychology while also opening up many career paths and opportunities in the field of psychology.
Also, a master's degree is required to pursue a doctorate degree in psychology.
There are many things to consider when considering a graduate school program including the pros and cons, coursework, what skills you'll master, and the required time commitment.
Pros and Cons of Master's in Psychology Programs
Psychology offers many specialty areas and subfields that you can choose from. To accommodate the diversity of psychology, many colleges and universities design master's programs to focus on specialized areas in the field. The most popular psychology programs include:
Clinical psychology
Industrial-organizational psychology
Child and adolescent development
Counseling psychology
Educational psychology
Experimental psychology
Developmental psychology
Cognitive psychology
Social psychology
Health psychology
Behavioral psychology
The pros of obtaining a master's degree in psychology include:
Diversity of career paths
Job opportunities available
Projected growth of the industry
The opportunity to help people
Possibility to earn a good income
The cons of obtaining a master's degree in psychology include:
Potential stress
Requirement to work odd hours
The financial burden of attending school
The amount of time it takes to obtain a graduate degree
While a master's degree in psychology offers many different types of careers, it may also be necessary to obtain a doctorate degree to achieve your career goals. A doctorate degree opens up even more opportunities to practice clinically, earn a higher income, and become an expert in your field. However, it also requires more time in school and the associated costs.
Courses in Master's in Psychology Programs
Psychology program curriculum for the master's level varies significantly based on what program you specialize in.
However, there are many general core psychology courses that are usually required for all types of psychology programs. These core classes may include:
Learning and Cognition
Memory and the Brain
Organizational Behavior
Bias, Ethics, and Reasoning
Group Dynamics
Multicultural Psychology and Diversity
Principles of Neuroscience
Psychological Statistics
Graduate Research Methods in Psychology
Master's level degrees are highly associated with research and statistics, and most programs require the completion of a thesis project to graduate.
Skills Learned in a Master's in Psychology Program
You develop a number of invaluable skills during the course of a master's degree program that prepare you for a both a successful career in psychology while preparing you to obtain a doctorate degree (if that is included in your career aspirations).
The vital skills that you learn during your time in a master's program can include:
Literacy
Numeracy
Computer literacy
Information-finding skills
Research skills
Measurement skills
Environmental awareness
Interpersonal skills
Critical thinking
Problem solving
Data analysis
How Long Does it Take to Get a Master's in Psychology Degree?
On average, a master's degree in psychology program usually takes about 2-3 years to complete. This timeline depends on:
Whether you study online
full-time or part-time learning
Previous education
Your specialization
How long it takes to complete your thesis project
Master's programs in psychology typically require 60 semester credits depending on area of concentration and program modality.
Choosing the Best Master's in Psychology Degree
10 Best Psychology Schools
While each student is looking for something different, Universities.com ranks the best schools based on various factors. If you're interested in earning your master's in psychology at a top school, then these are the best schools that offer psychology degrees.
Master's in Psychology Degree Specializations
Within the psychology umbrella, there are many specializations and subfields that you can choose to focus on. These subfields all come with different potential careers and outcomes that can open many doors for job opportunities.
Specialization
Description
Potential Careers
Clinical Psychology
Clinical psychology is one of the most popular master's programs in psychology. Students learn how to diagnose and treat people suffering from debilitating mental disorders. This profession typically requires a license and possibly a doctorate degree.
Clinical psychologists are qualified to work in:

Mental health settingsHospitalsPediatric medical centersPrivate practice
Forensic Psychology
This program prepares students to apply restorative justice principles and make an impact in the criminal justice system focusing on substance abuse, gender, race and class issues, PTSD, and mental health disorders. This degree is not license-eligible.
Forensic psychologists are qualified to work as: Probation or parole office, restorative justice advocate, victim advocate, correctional facilities community-based advocacy groups
School Psychology
School psychologists help to support student learning and address educational and behavioral issues in the school setting.
School psychologists are qualified to work in:

K-12 school settings, private companiesMental health agencies, independent contractors
Child Psychology
Child psychologists help children foster mental wellness, academic success, and health development. To be a licensed child psychologist, you need to obtain a doctorate degree.
Child psychologists are qualified to work as:

Child and family therapist, school counselors, program developer, school psychologist
Behavioral Psychology
A behavioral psychology master's program prepares students to apply psychological theories, methods, approaches, and principles to the real-world setting.
Behavioral psychologists are qualified to work as:

Marriage and family therapist, probation officer, substance abuse counselor, behavior disorder counselor, rehabilitation counselor
Industrial/Organizational Psychology
This type of psychology program teaches students to apply their skills to the corporate/non-profit/government setting by learning to improve a company's effectiveness by creating hiring, training, and evaluating systems.
Organizational psychologists are qualified to work as:
Human resource specialist, trainer, talent management specialist, behavior analyst, research analyst, consultant
Master's in Psychology Certification and Licensure
Many careers in psychology also require a license or certification to practice or obtain a job. It is important to research requirements for your desired career path and choose a school, program, and specialty that prepare you to meet your career goals.
The specific license or certification required varies by state. Make sure to check your desired field's requirements before you commit to a school or program.
Can I Earn a Master's in Psychology Online?
Online master's of psychology programs are becoming more abundant, and many schools allow students to complete the degree on a part-time or full-time basis. The biggest benefits of online learning include:
Flexibility and self-paced learning
Better time management
Improved virtual and communication and collaboration
No commute
Faster graduation times
Ability to work from anywhere
However, many students may choose to complete an in-person program for its networking and social aspects.
How Long do Online Courses Take to Complete?
On average, an online master's degree in psychology usually takes about two years to complete. However, this timeline is dependent on if you study full-time or part-time, as well as previous education completed.
Master's degree programs in psychology typically require about 36 credits depending on your area of concentration and program modality.
Accelerated programs are also available that allow you to complete the program in as little as one year, but are faced-paced and rigorous.
Psychology Accreditation
Accreditation is critical for any educational institution as it certifies that the school and its curriculum meet the appropriate standards and qualifications outlined by the U.S. Department of Education and/or the Council for Higher Education accreditation.
Choosing a school that is accredited is extremely important as it gives degrees credibility and is valued by employers.
Many programs and departments within a school may have a separate accreditation called programmatic accreditation. This accreditation elevates the credibility of the program and shows that the department has designed a program that meets industry standards.
Programmatic accreditation also ensures that students receive the appropriate training and knowledge to be successful in their given fields.
Applying to Master's in Psychology Degree Programs
Admissions requirements for master's in psychology degree programs depend on the type of school, degree, and program modality desired. A bachelor's degree, letters of recommendation, GRE score, work experience, and prior grades are a few examples of typical application requirements.
There are many resources available to help you find schools, research financial aid packages, and apply to college programs.
Admission Requirements for Graduate Psychology Programs
Admission requirements for a master's in psychology degree program typically include:
Transcripts (usually a minimum 3.0 GPA in undergraduate studies)
Bachelor's degree
Essay
In-person interview
2-3 Letters of recommendation
GRE score
Application fee
Paying for a Degree in Master's in Psychology
Deciding to go back to school is not only a big-time commitment, but it is also a big financial commitment. Tuition costs can vary depending on the school, program, required units, and projects.
There are many avenues of financial assistance available to help with tuition costs including financial aid, scholarships, grants, internships, work study programs, and corporate reimbursement from your current company.
Financial aid – The process is typically the same for online or campus-based programs. You can take advantage of federal, state, or school-based financial aid programs that usually range from merit-based to needs-based scholarships. Start by completing your FAFSA!

Scholarships – Many organizations offer scholarships specifically for psychology students to help supplement tuition costs. Unlike loans, scholarships do not need to be repaid.
Grants – Applying for a grant is a great way to raise funds for your education and, like scholarships, grants do not need to be repaid. Consider applying for a Federal Pell Grant or a Federal Supplemental Educational Opportunity Grant. State and local government, universities, and non-profit organizations are also great places to look for grant opportunities.

National Health Service Corps (NHSC) Loan Repayment Program – A loan forgiveness program that grants $50,000 to work in an underserved location for two years.
Master's in Psychology Degree Costs
Tuition costs for a master's program depend on if the school is private or public and instate vs. out-of-state residence status. Depending on these criteria, one can expect to pay in the range of $10,000-$35,000 to complete a master's program.
Scholarships for Master's in Psychology Students
Many scholarship opportunities are available for psychology students. Here are a few avenues to consider.
Master's in Psychology Career Resources
Professional organizations are a great way to stay up-to-date on current psychology trends as well as a place to seek networking and educational opportunities. Here are a few options:
Master's in Psychology FAQ
What can I do with a master's in psychology?
Psychology is a diverse field with an abundance of career opportunities for those holding a master's degree including counseling, school psychology, law enforcement, social work, legal and public policy, veteran counseling, etc. 
Is getting a master's in psychology worth it?
Yes. A master's in psychology opens a lot of doors for career advancement and an increase in income. It is also a necessary stepping stone for those that want to obtain a doctorate degree in the field of psychology.
Is a master's in psychology hard?
Obtaining a master's degree is challenging and time-consuming and students can expect to work hard. The hard work is rewarding and the skills and knowledge you obtain will last a lifetime. 
Can you be a psychologist with a master's?
You can pursue a career as a therapist or counselor with a master's degree. However, in order to become a licensed psychologist, you need to obtain a doctorate degree. 
Sources: