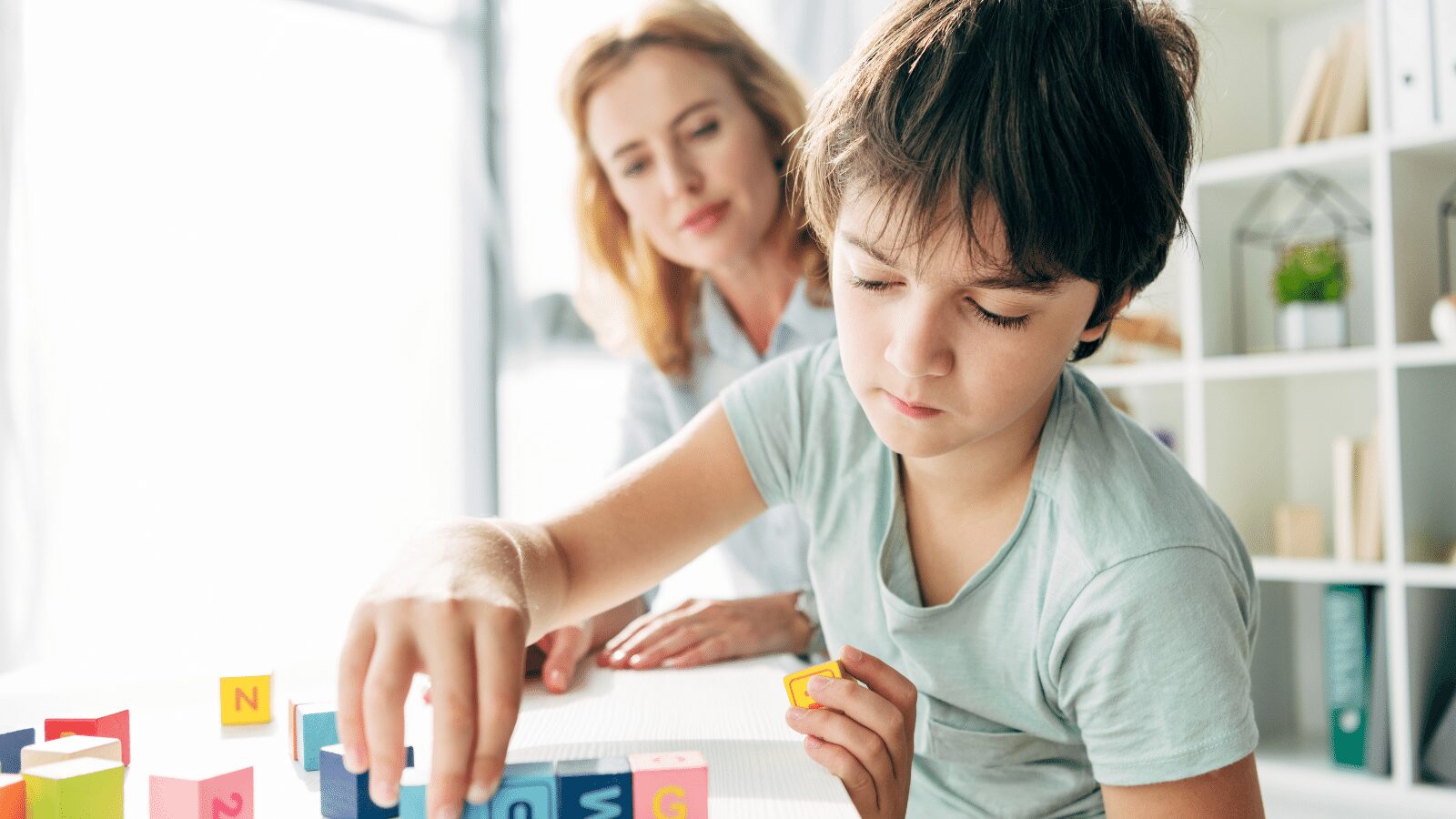 Clinical psychologists play an invaluable role in the health and wellness of hundreds of thousands of patients every year. These critical health professionals diagnose complex mental and behavioral disorders to tailor individual treatment plans. Clinical psychologists often work with families and groups, with many choosing to focus their efforts on helping at-risk populations.
Though clinical psychologists generally don't prescribe medications, they do utilize a range of assessment and treatment strategies based on both established and cutting-edge scientific research. Several prefer to be self-employed, though you can find clinical psychologists working in schools, hospitals, and many other types of organizations. To qualify for work in this career field, you'll need a firm commitment because the educational requirements can be intense!
What is Clinical Psychology?
The American Psychological Association (APA) broadly defines clinical psychology as a specialty that "provides continuing and comprehensive mental and behavioral health care for individuals and families."1 Patients come from all walks of life, suffering one or more problems from a spectrum of recognized issues such as:
Intellectual
Emotional
Psychological
Social
Behavioral maladjustment
Disability and discomfort
Minor adjustment issues
Severe psychopathology
Clinical psychologists must master several diagnostic and treatment techniques to care for their clients' unique needs. Other typical duties include:
Consultation services to local community organizations
Providing valuable education and training services to groups
Conducting studies and research to keep pushing the field forward
Using therapy skills to conduct psychotherapy
Conducting intellectual and psychological testing
What Degrees Do I Need to Start a Career in Clinical Psychology?
There's more than one educational route to becoming a full-fledged clinical psychologist, but we'll cover the most common academic pathways below!
Online Bachelor's Degree in Clinical Psychology
The first step on your path to becoming a clinical psychologist is to obtain your Bachelor's Degree in Psychology. You can choose to attend in-person or online, but psychology happens to be a perfect major for distance learning since there is less "hands-on" work required than other subjects in the early stages. Let's look at the general requirements for completing an online clinical psychology degree!
Admission Requirements for a Bachelor's Degree in Clinical Psychology
As with any undergraduate program, you'll have to apply via a sometimes arduous process. Competition to get into the best schools is fierce, so be sure to read all your potential school's website requirements closely.
Common general requirements include holding a minimum high school grade point average (GPA) and submitting a written letter to showcase suitable writing abilities. Letters of reference might also be requested, as well as SAT/ACT scores.
Highly competitive schools might look at other factors, such as work, volunteer, or extracurricular activities experience. For those who've already attended college elsewhere, you'll need to submit transcripts to receive possible transfer credits. There's almost always an application fee, too, which can vary considerably.
Many universities weigh additional factors related to one's background to ensure equal opportunities and access. Be sure to carefully review any comments listed on the school or program's website related to such considerations and note them in your application, if applicable.
Graduation requirements for a Bachelor's Degree in Clinical Psychology
On the other end of the degree process are graduation requirements. The most critical, of course, is to complete the total amount of applicable credits to qualify for graduation. This is usually 120 semester hours for a bachelor's degree. In addition, you'll need to fulfill any specific major (and minor, if needed) requirements, including finishing sufficient upper-division credits (usually around 40) and passing all mandatory classes.
Every program has its own minimum GPA standard for graduation. While the minimum national GPA to graduate might be 2.0, you must look at your program's listed minimum. To graduate with a clinical psychology degree, expect a higher threshold than other majors might demand. You'll also need to stay out of trouble and avoid any academic ethics issues if you want to work in this field one day!
Coursework for a Bachelor's Degree in Clinical Psychology
Each program has its own unique curriculum, but much of that will be based on common national standards. There is often an emphasis on training students so they'll gain skills desired by employers,2 such as:
Decisiveness
Critical and analytical thinking
Complex problem-solving
The ability to communicate persuasively and professionally
Strong teamwork orientation
A solid ethical foundation is also a must!
Skills Learned in a Clinical Psychology Bachelor's Degree Program
An online Bachelor's Degree in Psychology offers all the fundamentals needed for your graduate work. As noted by the APA, graduates will develop skills such as how to apply the knowledge they've learned and how to apply principles of scientific reasoning.3 Other vital skills include how to think critically when assessing, diagnosing, and treating patients.
Graduates should be fully aware of their moral and ethical responsibilities to the communities they intend to serve. They must also be well-prepared to effectively communicate during in-person sessions and through their professional writing.
Career opportunities with a Bachelor's Degree in Clinical Psychology
Graduates with a Bachelor's Degree in Psychology don't necessarily have to wait to start their careers. They can begin working in other roles as they continue their education to qualify as a clinical psychologist. A few positions for grads include:
Human resources
Psychiatric technician
School counselor
Substance abuse counselor
Courses in Undergraduate Clinical Psychology Programs
Every program will have its own curriculum, but standard courses include:
Adult development
Causal determinants of human personality
Cognitive neuroscience
Experimental and abnormal psychology
General psychology
Learning and motivation
Psychological research and ethics
Psychology seminars
How Long Does it Take to Get a Clinical Psychology Bachelor's Degree?
Most bachelor's degree programs require 120 credit hours. However, many factors can impact the exact length of time it takes you to finish.
The most significant factor, naturally, is whether you go full-time or part-time. It takes an average of four years to complete a Bachelor's Degree in Psychology for students attending full-time. If attending part-time, it will depend on your course load. "Part-time" might mean taking a half course load or, for some, only one class per term. Part-time attendance, therefore, could stretch your timeline out to as long as eight to ten years.
One's previous education is also an essential factor. If you have applicable Advanced Placement high school credits or credits from other colleges, you might be able to transfer those and cut down your time significantly.4
Online learning has revolutionized the world of education and decreased barriers to access. Taking online courses also cuts out the need for commuting and allows for the flexibility to attend class when it is convenient. This helps many students take more courses than they would otherwise be able to, thus speeding up that graduation date!
Several accredited schools offer accelerated programs that combine bachelor's and master's requirements. That's an irresistible option to consider if you want to knock out your education even faster.
Online Master's in Clinical Psychology
After you've finished your bachelor's degree, it's time to start your graduate education! To become a psychotherapist, you'll need at least a master's degree, so let's dive into the program requirements.
Courses in Graduate Clinical Psychology Programs
Just as with a Bachelor's Degree in Psychology, every school offering a master's will have its own curriculum. However, now we're getting into more specialized territory. Most programs will align offerings with standards set by the American Psychological Association.
Here's a sampling of courses offered by Grand Canyon University as an example of what to expect:5
Forensic Psychology
General Psychology
GeroPsychology
Health Psychology
Human Factors Psychology
Industrial and Organizational Psychology
Life Coaching
How Long Does it Take to Get a Clinical Psychology Master's Degree?
While the average time to complete a Master's Degree in Clinical Psychology is roughly two years, some programs boast shorter, more streamlined programs to help you finish in a year.
Many other variables impact how long your degree might take, such as whether or not you have transfer credits to apply or if you might've enrolled in an accelerated dual degree program. Such programs allow students to work on both their bachelor's and master's at the same time, cutting down timelines by months.
Apart from accelerated programs, how soon you finish simply depends on whether you go full-time or not. Part-time attendance can stretch a typical two-year degree out to a four-year degree or longer! It depends on how many classes you're able to take each term.
Working students or those with families or other obligations might feel inhibited by the inflexibility of traditional, in-person attendance. That's why many students opt to register for online classes so they can attend at their convenience and complete their degree faster. Online programs aren't easier in terms of subject matter or quantity of assignments. They're simply easier to attend since everything can be done from your computer.
10 Best Schools With Clinical Psychology Degrees in the U.S.
It's important to weigh the pros and cons of completing an online degree versus traditional attendance.
Online programs lack some of the socialization component, which often makes the college experience more fun.
Live campus interaction can be either distracting or helpful to designating study time, depending on the student.
Online programs can sometimes be more affordable without the additional on-campus fees.
Online programs may not connect students with internships and practicums, a required part of becoming a therapist.
At the end of the day, it's important to weigh what is most important to you when searching for a college so you know what to look for.
Here are Universities.com's top schools that offer degrees in clinical psychology.
If you're looking for other schools that offer degree's in clinical psychology, check out the Find Your Perfect "U" tool. You can search over 6,000 colleges and universities with 11 different filters to find the perfect school for you!
Additional Clinical Psychology Education Requirements
Though many clinical psychologists start working after they've finished their master's, there are times when a PhD in Psychology, Doctor of Psychology (PsyD), or other additional education is required.
The PhD option focuses more on research and requires a dissertation. A PsyD is considered a practical "clinical degree" and typically involves a year-long internship. Both options require a year-long internship, and graduates may need to complete a post-doc to acquire the hours needed for licensure.
When working under the supervision of a doctoral psychologist, other master's degree graduates can also work as research assistants, psychological technicians, or psychotherapists.
Internships in Clinical Psychology
Psychology majors planning to work as clinical psychologists can expect to do an in-person internship at some point along their educational journey. These vital roles help build communication skills and develop practical knowledge in a range of treatment settings.
Depending on their interests and plans, students might intern in hospitals, college counseling centers, community clinics, schools, or correctional facilities.
According to the Bureau of Labor Statistics, PsyD students working in "clinical, counseling, school, or health service settings" should expect to complete a doctoral internship.6 Since those categories make up the majority of positions, you can expect an internship!
However, every state has its own requirements regarding the length of internships. Check your university's program website for complete details about internship lengths and suitable locations.
Clinical Psychology Certification and Licensure
Every state is different, but most require that a person working as a psychologist holds a license or certification. Anyone practicing independently will need a license, regardless of what state you're in. To obtain a license, you must finish do the following:
Complete your degree(s)
Complete any internship or post-doc supervised hours
pass the Examination for Professional Practice in Psychology (EPPP)7
Created by the Association of State and Provincial Psychology Boards (ASPPB), the computer-based EPPP contains 225 multiple-choice questions covering eight content areas:8
Assessment and diagnosis
Biological bases of behavior
Cognitive-affective bases of behavior
Ethical, legal, and professional issues
Growth and lifespan development
Research methods and statistics
Social and multicultural bases of behavior
Treatment, intervention, and prevention
Check with your local board of psychology to see if additional coursework is needed. For instance, if you live in California, you need to complete a suicide assessment class.
The EPPP takes a maximum of 4 hours and 15 minutes to finish. Test takers must score a minimum of 70% to pass. The EPPP exam currently costs $450, though fees can vary by region.
The American Board of Clinical Psychology (ABCP) "expects that most clinical psychologists should qualify for board certification."9 This requirement ensures that clinical psychologists have finished all needed education and training and sufficient work experience to perform the duties and meet the responsibilities of their crucial positions.
Part of the ABCP board certification application includes an exam "designed to assess the competencies required to provide quality services."
Some states require psychologists to maintain currency on their skills by taking professional development courses. You can check the Association of State and Provincial Psychology Boards' PSY|Book for state-specific details and information about transferring your EPPP score.
In addition to licensure, clinical psychologists can finish optional specialty certifications to gain proficiency and qualify for specific roles or promotions. The American Board of Clinical Neuropsychology offers certification in Clinical Neuropsychology, and the American Board of Professional Psychology (ABPP) offers specialty board certifications in the following areas:9
Behavioral & cognitive
Clinical child & adolescent
Clinical health
Clinical psychology
Clinical neuropsychology
Counseling
Couple & family
Forensic
Geropsychology
Group
Organizational & business
Police & public safety
Psychoanalysis
Rehabilitation
School
Clinical Psychology Career Outlook and Salaries
There are a wide range of potential clinical psychology career paths. The Bureau of Labor Statistics provides data on a few, including median salaries and projected job growth rates.
| | | | |
| --- | --- | --- | --- |
| Career | Salary | Projected Job Growth (2020-2030) | About the Position |
| Clinical psychologist | $79,820 | 10% | Diagnoses and treats patients of all ages and walks of life for a broad spectrum of mental health issues. |
| Industrial-organizational psychologist | $96,270 | 2% | Boosts employee morale and workplace productivity using relevant strategies applied in a business environment. |
| Counseling psychologist | $79,820 | 10% | Helps patients understand, cope with, and overcome struggles they might face at home, at work, or in other aspects of their daily lives. |
| Forensic psychologist | $82,180 | 8% | Applies their knowledge and training to aid workers in the legal system with complex cases that contain psychological components. |
| Rehabilitation counselors | $37,530 | 10% | Empathetic specialists working with persons facing disabilities caused by illness or accident. |
| Other psychologists | $105,780 | 8% | This broad category serves as a "catch-all" for other types of psychologists not already mentioned. |
| School psychologist | $79,820 | 8% | Focusing on applying knowledge and skills to assist students struggling with various learning or behavioral challenges so that they can improve performance. |
Aspiring clinical psychologists should expect years of academic training and preparation, including a bachelor's, master's, and usually a doctorate. In addition, there are other requirements, such as a supervised internship, completion of specialty board certifications, and testing requirements to obtain a license, when applicable.
Can You Earn a Clinical Psychology Degree Online?
As mentioned, there are several years' worth of academic requirements to complete to become a full-fledged clinical psychologist. Though some elements, such as internships, will require physical presence, most coursework can theoretically be completed online if you enroll in the right programs.
Some students might opt to do a hybrid path, attending both online and in-person classes when convenient or necessary. Sometimes students earning their bachelor's degree have enough flexibility in their daily schedules to allow for on-campus attendance. However, not everyone has that luxury. Situations vary and can change over the years, making distance learning a preferred option for many as they get older and start jobs and/or families.
There are no shortages of accredited programs out there featuring at least some online courses. It's up to you to decide which path you want to take during your bachelor's, master's, or doctorate, keeping in mind in-person attendance and internship requirements. Make sure to speak with your program's advisors before applying if you have any questions about physical attendance!
Clinical Psychology Career Resources
● American Board of Professional Psychology – Founded in 1947, the ABPP's mission is to "increase consumer protection through the examination and certification of psychologists who demonstrate competence in approved specialty areas in professional psychology."
● American Board of Clinical Psychology – The ABCP is a board under the umbrella of the ABPP focused on various critical specialty certifications.
● American Board of Clinical Neuropsychology – ABCN is a specialty board also under the ABPP and focused on the certification of Clinical Neuropsychologists.
● Association of State and Provincial Psychology Boards – Considered the "voice" of the psychology regulation industry, ASPPB is in charge of the Examination for Professional Practice in Psychology. All practicing psychologists must meet ASPPB standards to work.
● American Psychological Association – APA is the country's premier scientific and professional psychological organization with 122,000+ members striving to advance the field for the benefit of society.
FAQ
What does a clinical psychologist do?
Clinical psychologists perform assessments, diagnose mental health conditions, and treat behavioral problems and disorders.
What is the difference between a psychologist and a clinical psychologist?
Psychologists assess general mental wellbeing, intelligence, cognitive capabilities, and treatment options. Clinical psychologists focus on the diagnosis and treatment of severe mental health problems and disorders.
What is an example of clinical psychology?
Clinical psychologists diagnose and treat issues across various specializations, with examples such as treating victims of sexual abuse and substance abusers or working with children and adolescents.
Do you need a PhD to be a clinical psychologist?
Clinical psychologists first earn a Bachelor's Degree in Psychology, then a Master's Degree in Psychology. Most do obtain either a Doctor of Philosophy (PhD) or Doctor of Psychology (PsyD) degree as well.
Is Clinical Psychology a good career?
Clinical psychology is a great professional career option that can be financially rewarding as well. With a median salary of $79,820 and an expected 8% job growth, this is a solid field to consider entering if you enjoy helping others with complex, deeply personal issues.
What's the difference between a clinical social worker and a psychologist?
Psychologists are licensed to diagnose and treat mental and behavioral issues impacting a person's life. Social workers help people, including those facing mental health issues, to overcome unique personal difficulties and enable access to appropriate resources.
How hard is it to become a clinical psychologist?
The road to becoming a clinical psychologist is a long and challenging one! You'll need to complete a significant amount of undergraduate and graduate work, finish an arduous supervised internship, and pass difficult exams to obtain licensure or certification.
Is a clinical psychologist a psychiatrist?
A clinical psychologist is a Doctor of Philosophy (PhD) or Psychology (PsyD) who diagnoses a person's mental state and treats disorders through behavioral interventions. A psychiatrist is a medical doctor (MD) who can prescribe medication as treatment for psychological disorders.
Are psychologists happy?
Interesting question! Per a 2017 survey of 187,000 psychologists, 93% said they were either "somewhat satisfied" or "very satisfied" in their careers. One aspect most seem to enjoy is their level of independence. Others cited high satisfaction due to contributing back to society.
Is Clinical Psychology stressful?
It can be! Compared to most professions, clinical psychologists can experience angst and stress or even suffer from feelings of helplessness when working with patients who are progressing slowly or getting worse. Constant exposure to the problems of others can overwhelm some professionals.
What skills does a clinical psychologist need?
Clinical psychologists must have outstanding communication skills, in particular attentive listening and articulate, calming speech. They should also have a high degree of ethics, a ton of empathy, and an unshakable patience. Strong problem-solving abilities are a must to assess and treat very complicated issues their clients are struggling with.
What does a clinical psychologist do on a daily basis?
Clinical psychologists have busy days meeting clients, assessing their needs via interviews and diagnostic exams, researching and planning appropriate treatment programs, and administering those therapies, then tracking progress.
Does psychology need math?
Yes, a background in basic math and statistics is often essential in the field of psychology, especially for those deeply involved in research work where they must collect and analyze data.
Is Clinical Psychology dangerous?
Clinical psychologists can come into contact with persons who have serious mental, emotional, or behavioral concerns. As such, yes, there is a risk of facing aggression and violence, but workers learn how to read cues and de-escalate stressful situations before they become dangerous.
Sources: