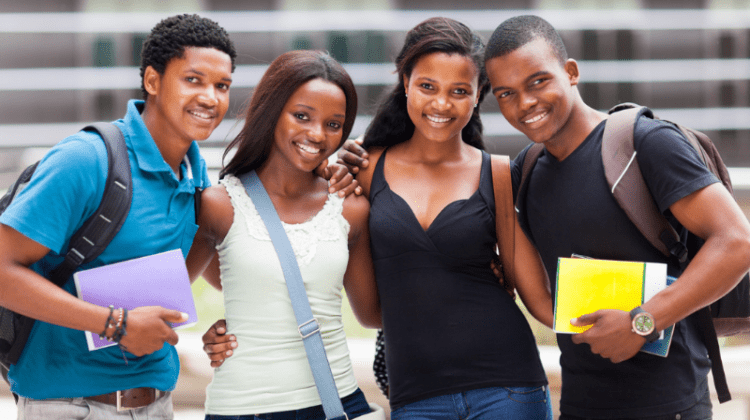 Many barriers to access exist for students striving to get ahead through higher education. One of the biggest obstacles is the cost of attendance, which can be especially prohibitive for persons from underrepresented groups. While many schools are doing their part to make college more affordable, several private organizations have been leading the charge by offering scholarships to minority students. Scholarships for Black students are numerous but not always easy to find. Here, we've put together a list of 22 scholarships for African Americans worth over $5,000 to help cut down on your search time!
Scholarship Tips For College Students
It's important to remember that finding a scholarship opportunity is just the beginning. After all, other students are apt to find and apply to these same scholarships! Simply applying is no guarantee of winning some free cash. You'll want to first read up on some tips to give you a strategic advantage!
Apply early and often
Don't procrastinate! Start sending in those scholarship applications as soon as you know what you want to major in. For some scholarships, you don't even have to know where you'll go to college yet to apply. The earlier you get started, the more opportunities you'll be eligible for.
Skip ahead and screen for eligibility
Every scholarship comes with its own unique eligibility requirements. Some want you to major in a particular subject; others demand a minimum GPA. To save time, scan these requirements to see if you're eligible or not. Now that doesn't mean rush through it. Just focus your efforts on the ones you're most likely to win.
Keep your eye on deadlines
Some scholarship opportunities have a continuous application window, but most feature a hard deadline to turn in applications. Prioritize your list based on when submissions are due.
Use your powers of persuasion
You never know who else is applying, so take nothing for granted. Read the sponsor's description of what they're looking for, and check out who they are and what their purpose is for giving away money. Keep this intel in mind as you write your application, especially if there's an essay involved.
Write in hot blood, edit in cold
When writing an essay, let your enthusiasm shine through as you type away at record speed. Writers call that writing in "hot blood." But — after you've drafted your masterpiece, let it sit awhile. Then come back and carefully edit "in cold blood." Be analytical and objective as you edit your work for grammar, flow, clarity, and mistakes.
Remember, scholarships can impact other financial aid
Financial aid is given to students who need assistance to pay for college. Just remember, any scholarship money you get changes your financial needs equation. That could impact your eligibility for other forms of aid, so talk to your school's financial aid office to discuss how funding sources might affect each other.
22 Scholarships for the Black Students over $5k
The American Anthropological Association offers $10,000 fellowships to minority doctoral students to increase diversity in the field. Applicants should have a financial need during the time of their dissertation write-up, as well as strong academics. They must also join or be a member of the association. The submission deadline is in March 2022.
The American Meteorological Society's Minority Scholarship awards $6,000 ($3,000 per year) to minority students underrepresented in the sciences. Applicants must be starting their freshman year by Fall 2022 and plan on a career in "atmospheric or related oceanic and hydrologic sciences." Submissions are due February 4, 2022.
3. Architects Foundation Diversity Advancement Scholarship
The Architects Foundation Diversity Advancement Scholarship offers multiyear awards of up to $20,000 to minority students studying for architecture careers. Applicants must be US citizens, have a 3.0 minimum GPA, and be enrolled or planning to enroll in an accredited architecture program. The application window is closed as of this writing, but check the sponsor's website to sign up for notifications.
The Association of University Programs in Health Administration oversees the HCA Corris Boyd Scholars Program, which awards $40,000 to students enrolled in an AUPHA full-member graduate school program. Applicants must be minority full-time students with a 3.0 GPA or higher. Submissions are due April 19, 2021.
5. Denver Alumnae Chapter Scholarships
The Denver Alumnae Chapter of Delta Sigma Theta Sorority, Inc. sponsors scholarships ranging from one-time $1,000 to renewable $6,000 awards. Applicants must be Black/African American female residents of the Denver metro area. GPA requirements vary depending on the exact scholarship being applied to. Applications are due in February.
6. Dwight Mosley Scholarship Award
USTA Foundation's Dwight A. Mosley Scholarship is available to "USTA-ranked high school seniors of ethnically diverse heritage who have excelled academically and participated extensively in an organized community tennis program." The $10,000 award is spread across the four years of the winners' college program, with funds paid directly to the school.
7. Ethnic Minority and Women's Enhancement Graduate Scholarship
The NCAA's Ethnic Minority and Women's Enhancement Graduate Scholarship provides $10,000 to qualified minority and female intercollegiate athletics students who plan to work in the field. Applicants must be active NCAA members, with at least a 3.2 GPA. Submissions are due in February. Please check the sponsor's website for news about the upcoming application cycle which opens in September.
8. Fellowship for Minority Doctoral Students
AICPA sponsors many scholarships, including the Fellowship for Minority Doctoral Students. This $12,000 award is designed to boost minority CPA students. Applicants must have 3+ years working in the accounting profession and must plan to obtain licensure. Please check the AICPA site for details about the next award cycle.
9. Ford Foundation Dissertation Fellowships
The Ford Foundation Dissertation Fellowship offers $28,000 to students with demonstrated superior academic achievements who are committed to teaching and research jobs at the college level. Applicants must be enrolled in a research-based Ph.D. or Sc.D. program. Submissions are due by December 9, 2021.
10. Ford Foundation Postdoctoral Fellowship
The National Academies of Sciences, Engineering, and Medicine's Ford Foundation increases university faculty diversity through fellowship programs. Awards of $50,000 go to students in research-based Ph.D. or Sc.D. programs. Applicants must be committed to teaching and research at the college level after graduation. The 2022 Dissertation and Postdoctoral application window is open from September 7 to December 9, 2021.
11. Ford Foundation Predoctoral Fellowships
The Ford Foundation also sponsors Predoctoral Fellowships paying $27,000 a year for up to three years to students who are members of racial or ethnic groups that have been underrepresented in the American professoriate. Applicants must be enrolled or plan to enroll in a research-based Ph.D. or Sc.D. program. Submissions are due by December 9, 2021.
The American Musicological Society's Howard Mayer Brown Fellowship supports graduate students from historically underrepresented groups who have completed a year of full-time graduate work and are pursuing a Ph.D. in Musicology. Stipends are currently $23,000. Applications are due in January and should include a personal statement, resume/CV, work samples, and faculty support letters.
13. Knoll Diversity Advancement Design Scholarships for Black Students
Administered by Scholarship America, the Knoll Diversity Advancement Design Scholarships for Black Students helps undergrads studying design-related fields like Architecture, Graphic Design, Industrial Design, and more. The award is for $10,000, renewable for up to three years. Selections are based on financial need, a goals essay, leadership in activities, and work experience. The window to apply opens in November.
The Jerome Foundation's Many Voices Fellowship supports Black playwrights early in their careers who can do a year-long residency at the Playwrights' Center in Minnesota. Awardees receive an $18,000 stipend plus an extra $2,500. Applicants can not have had "more than one play fully produced by professional theaters at the time of the application." Applications are due November 18, 2021.
15. Martin Luther King, Jr. Memorial Scholarship
In conjunction with the California Teachers Association, the Martin Luther King Jr. Memorial Scholarship provides $6,000 to students of color pursuing careers as educators or school nurses, counselors, or therapists. Please check the CTA's website for updates on the scholarship application window (note, the prior application deadline was in February).
16. McKnight Doctoral Fellowship Program
The McKnight Doctoral Fellowship gives out 50 fellowships a year to minority Ph.D. students attending participating Florida institutions. Awards include $5,000 for tuition plus an annual stipend of $12,000. Several majors are eligible, but programs must lead to a Ph.D. in the Arts and Sciences, Mathematics, Business, or Engineering. Submissions are due January 15.
17. NASP-ERT Minority Scholarship Program
The National Association of School Psychologists' Minority Scholarship Program offers $5,000 to support the "graduate training of minority students pursuing careers in school psychology." Applicants must be enrolled in a NASP-approved institution and have a 3.0 or higher GPA. Submissions are due by October 29.
18. Predoctoral MHSAS Fellowship
The American Psychological Association sponsors a Predoctoral Fellowship in Mental Health and Substance Abuse Services for "clinical, counseling and school psychology, and other psychology doctoral students whose training prepares them for careers in behavioral health" serving communities of color. Minority applicants are especially encouraged to apply. Applications are accepted October – Jan. 15.
The Ron Brown Scholarship awards up to 50 $40,000 scholarships (paid in $10,000 annual installments) to Black/African American US citizens or permanent residents with demonstrated financial need. Applicants should be high school seniors interested in "public service, community engagement, business entrepreneurship, and global citizenship." Submissions are due by January 9, 2022.
20. Sachs Foundation Undergraduate Scholarship
The Sachs Foundation's motto is "Assisting Black Coloradans Since 1931." To that purpose, it provides lucrative scholarships up to $50,000 to Black/African American residents of Colorado. Applicants must be eligible based on academic qualifications and financial need. The window to apply is open from ​January 1 – March 15 every year.
21. The United Health Foundation/NMF Diverse Medical Scholars Program
The United Health Foundation/NMF Diverse Medical Scholars Program offers a $7,000 renewable scholarship award to 2nd – 4th year medical students from underrepresented groups. Scholarship winners must complete a "200-hour self-directed community health project with a community site of their choice." Submissions are due October 3, 2021.
22. Thurgood Marshall College Fund
The Thurgood Marshall College Fund currently offers three scholarship opportunities: the Gap Completion Scholarship, for students who need an immediate financial boost; the Access Scholarship, which covers general tuition, fees, and room and board expenses. The Programmatic Scholarship, which is similar, provides additional professional development support. Award amounts and submission deadlines vary.
More Scholarships for Black Students, Valued at $5,000 and Up
Scholarships for Black Students, Valued at $3,000 and Up
Scholarships for Black Students, Valued at $1,000 and Up
Want to see even more great-paying scholarships? Well, we've got more where those came from! Our new scholarship search tool is the best way to find and sort through minority and other scholarships. Select filters such as keywords, deadlines, area of study, race/ethnicity, and more to quickly pull up thousands of dollars in private scholarship opportunities, all in one portal!
Data Source: Peterson's Databases copyright 2021 Peterson's LLC All rights reserved3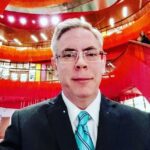 Matt is a retired Air Force veteran and former courtesy faculty at Oregon State University's AFROTC department.
As a freelance copywriter and content creator, he's written for over 250+ companies around the world. Matt specializes in career and higher education topics, with the aim of helping students find the best college programs for their career goals.