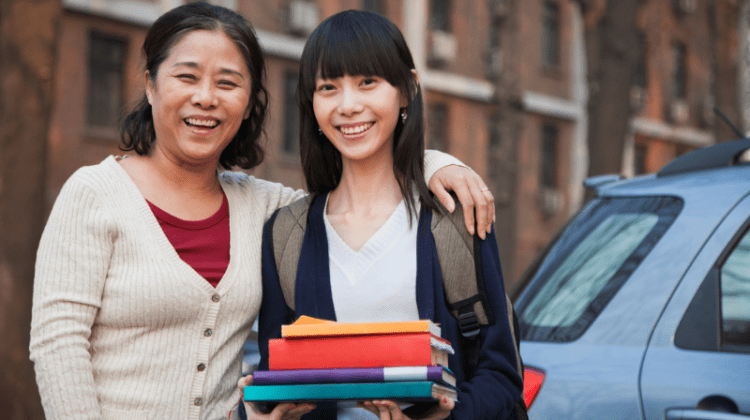 Asian Americans and Pacific Islanders (AAPI) are in an overlooked category of students who face educational access barriers due to the rising costs of college attendance. Fortunately, many private organizations have recognized and are helping address the issue by offering financial support to students from these backgrounds.
Scholarships for Asian students are out there, but it can be time-consuming trying to find them! That's why we've done some of the legwork for you by putting together a list of 22 scholarships worth over $5,000 for AAPI students. Scholarships in any amount can be useful, but might as well start with a few of the larger ones!
Scholarship Tips For AAPI College Students
Of course, finding scholarships is only the first step. The hardest part is preparing and sending in the applications. Here are a few proven tips that can not only save you time but help you be more competitive. Check these out before moving on to the list!
Apply Early and Often
If you know what you're going to major in and which school you'll attend, then it's time to get serious about your scholarship search. Start as early as you can and apply to as many opportunities as possible.
Apply on Time
The majority of scholarships feature application due dates. If you plan on applying for a lot of them, it's a good idea to stay organized. It's easy to create a tracker and arrange scholarship opportunities by their application deadlines. This will help you never be late!
Screen for Eligibility
Organizations that sponsor AAPI and other diversity scholarships publish eligibility requirements so they can filter applicants. It is very important to review these requirements carefully and only apply if you meet the conditions. Focus on scholarships you are most likely to win.
Write a Strong Essay
One way organizations decide who to award their scholarships to is by reading applicant essays, statements of purpose, or other requested writing samples. If you have to write something, review their website to look for their mission and values, then relate your goals to theirs. This can help you create a message that tells them you are a suitable candidate for their money.
Edit Everything
Your scholarship application should be as flawless as possible. Take the time to review every piece of information to ensure it is accurate and error-free. This extra effort can go a long way!
Review Your Financial Aid Funding
If you receive other forms of financial aid, it's possible that winning a scholarship might impact your financial needs calculations. Talk to your school's financial aid office to make sure you understand how scholarships affect your situation.
22 Scholarships for Asian Students
The American Anthropological Association's Dissertation Fellowship for Historically Underrepresented Persons in Anthropology offers $10,000 to minority doctoral students, including Asian Americans and Pacific Islanders and especially those "who require financial assistance to complete the write-up phase of the dissertation." Applicants must join or be AAA members. Submissions are due in March 2022.
2. American Federation of State, County, and Municipal Employees Union Plus Scholarship
AFSCME issues scholarships of up to $4,000 to eligible union members and their spouses or dependent children. Applicants may be enrolled in a trade school, community college, or university program and should demonstrate "academic ability, social awareness, financial need, and appreciation of labor." Applications are due by January 31, 2022.
3. American Institute of Certified Public Accountants Scholarship Award for Minority Accounting Students
AICPA's Scholarship Award for Minority Accounting Students gives out $3,000 – $5,000 to ethnic minority undergraduate or graduate students studying accounting (or a related subject) and planning to work as a CPA. Applicants must be full-time students who've finished 30 semester hours and have a 3.0 GPA or better. Submissions are due by March 1, 2022.
4. American Institute for Foreign Study – Diversity Achievement Scholarship
The American Institute for Foreign Study's Diversity Achievement Scholarship offers up to three awards of $5,000 to high achieving students "from backgrounds historically underrepresented in education abroad." This is just one of the many AIFS scholarships offered, which have recurring deadlines to apply.
5. American Musicological Society – Howard Mayer Brown Fellow
AMS's Howard Mayer Brown Fellowship supports underrepresented groups who've completed a year of full-time graduate work while pursuing a Musicology Ph.D. The $23,000/12-month stipend can be taken on a non-stipend basis. Application materials include a summary statement, CV, work samples, and support letters. Last year's deadline was January 8, so keep an eye out for 2022 updates.
6. American Psychological Association's Predoctoral MHSAS Fellowship
The American Psychological Association's Predoctoral Fellowship in Mental Health and Substance Abuse Services gives up to three years of financial support for clinical, counseling, and school psychology doctoral students pursuing behavioral health careers that serve communities of color. AAPI applicants are encouraged to apply. Applications are closed as of this writing but will open soon, so check APA's website for updates.
7. Architects Foundation Diversity Advancement Scholarship
The Architects Foundation Diversity Advancement Scholarship offers up to $20,000 to minority students enrolled in an accredited architecture program, intending to pursue an architecture-related career. Applicants must have a 3.0 GPA, and applications include a 1,200-word essay, resume, two letters of recommendation, and a portfolio of works. The application window opens in November 2021.
8. ASHFoundation Graduate Student Scholarships
The American Speech-Language-Hearing Foundation offers $5,000 scholarships, including their Minority Student Scholarship, to undergrad seniors and grad students studying communication sciences and disorders. Applicants will submit transcripts and an essay describing their views on the field. ASHFoundation also offers a selective Minority Student Leadership Program.
9. Brown and Caldwell Minority Scholarship Program
Brown and Caldwell's mission is to "safeguard water, maintain vital infrastructure and restore habitats." They offer various student awards including a $5,000 Minority Scholarship to full-time students majoring in environmental sciences or an engineering field. Applicants will submit a resume, short essay, transcripts, and recommendation letters. The application window is currently closed, but check back in early 2022!
10. FHE Health Hope for Healing Scholarship
Each year, the FHE Health's annual "Hope for Healing" scholarship supplies $5,000 to one graduate and one undergraduate student enrolled in a mental/behavioral health, nursing, or addiction medicine program. Minorities, veterans, and persons with disabilities are eligible to apply. The deadline is February 11, 2022, and selections are made based on academics, essay quality, and potential for positive career impact.
11. Ford Foundation Dissertation Fellowships
The National Academies of Sciences, Engineering, and Medicine's Ford Foundation sponsors a $28,000 Dissertation Fellowship to high academic achievers committed to college-level teaching and research careers after graduation. Applicants must be enrolled in a research-based Ph.D. or Sc.D. program. Submissions are due by December 9, 2021.
12. Ford Foundation Postdoctoral Fellowship
The Ford Foundation increases university faculty diversity through its PostDoc Fellowship, which awards $50,000 to students in research-based Ph.D. or Sc.D. programs. Winners must be committed to teaching and research and be "well prepared to use diversity as a resource for enriching the education of all students." Applications are taken until December 9, 2021.
13. Ford Foundation Predoctoral Fellowships
A third Ford Foundation fellowship goes to Predoctoral students and pays $27,000 a year for up to three years. Applicants must be members of racial or ethnic groups such as AAPI who have been underrepresented in the American professoriate. Submissions are due by December 9, 2021.
14. HCA's Corris Boyd Scholarship
The lucrative HCA Corris Boyd Scholarship provides $40,000 to full-time students enrolled in an eligible AUPHA program. Applicants must be minorities and hold a 3.0 GPA or higher. Submissions are judged on "leadership qualities, academic achievements, community involvement, and a commitment to healthcare and healthcare management as a career path." The window to apply reopens in January 2022.
15. Landscape Architecture Association EDSA Minority Scholarship
The Landscape Architecture Association's EDSA Diversity Scholarship provides $5,000 to AAPI and other minority students in the last two years of their bachelor's degree in landscape architecture. Applicants will send in a bio, resume, work samples, 500-word essay, and letters of recommendation by February 1st, along with a description of their racial/ethnic background.
16. Martin Luther King, Jr. Memorial Scholarship
The California Teachers Association Foundation for Teaching and Learning funds its annual Martin Luther King Jr. Memorial Scholarship to give out $6,000 to ethnic minority students in California wanting to become educators or other vital school workers. Applicants must be CTA or Student CTA members or the dependent child of such. Applications are due by February 11, 2022.
17. National Association of School Psychologists-ERT Minority Scholarship Program
The NASP-ERT Minority Scholarship offers $5,000 to selected graduate minority students pursuing school psychology careers. Applicants must be US citizens enrolled in a NASP-approved institution, be NASP members, and should be in good academic standing with a 3.0 or higher GPA. Submissions are due by October 29.
18. National Medical Fellowship – Primary Care Leadership Program
NMF and the GE Foundation launched the PCLP scholarship to provide underrepresented and socioeconomically disadvantaged medical students (and graduate-level nursing and physician assistant students) the opportunity to undergo six-week/200-service-hour leadership training at a Site Partner location. Winners receive a $5,000 stipend for travel, lodging, and other expenses. Please check the sponsor's website for 2022 application window updates.
19. NCAA Ethnic Minority and Women's Enhancement Graduate Scholarship
The NCAA's Ethnic Minority and Women's Enhancement Graduate Scholarship pays $10,000 to qualified minority and female intercollegiate athletics students entering their first year of grad studies. Applicants must be enrolled full-time at an NCAA members school and have a 3.2 GPA or higher. In addition, they should be "outstanding citizens and excellent role models." Submissions are due February 4, 2022.
20. Playwrights' Center – Many Voices Fellowships
The Playwrights' Center sponsors its annual Jerome Foundation Many Voices Fellowship to support diverse playwrights early in their careers. To be eligible, applicants must be able to commit to a year-long residency at the Minnesota-based center. Winners receive an $18,000 stipend plus an additional $2,500. Applicants submit an artistic statement, full-length play script, two recommendation letters, and a resume by November 18, 2021.
21. United Health Foundation/NMF Diverse Medical Scholars Program
The United Health Foundation/National Medical Fellowships' Diverse Medical Scholars Program offers $7,000 renewable scholarships to 2nd through 4th-year medical students from underrepresented groups. Winners must complete 200 hours of self-directed community health project work. Submissions are due October 3, 2021.
22. United States Tennis Association – Dwight Mosley Scholarship Award
USTA's Dwight Mosley Scholarship provides $10,000 to ranked high school seniors from diverse ethnic backgrounds. Funding is spread across four years, paid directly to awardees' colleges. Applicants must participate in youth tennis programs (like National Junior Tennis and Learning) and are judged on academics and community involvement related to tennis. The program is closed for submissions until November.
Find More AAPI College Scholarships With Our Tool!
Still want more scholarships? Then head over to Universities.com's new scholarship search tool. This free tool is the fastest way to find and sort through scholarships using filters such as keywords, deadlines, area of study, race/ethnicity, and more to pull up thousands of dollars in private scholarship opportunities, all through one portal! 
Data Source: Peterson's Databases copyright 2021 Peterson's LLC All rights reserved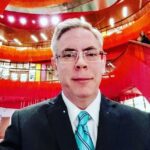 Matt is a retired Air Force veteran and former courtesy faculty at Oregon State University's AFROTC department.
As a freelance copywriter and content creator, he's written for over 250+ companies around the world. Matt specializes in career and higher education topics, with the aim of helping students find the best college programs for their career goals.