Selecting a dorm is a huge part of your college experience. Your dorm is where you'll spend a good majority of your time- sleeping at least! Let's take a look at some of the colleges in the U.S. that have the best dorms, often with luxurious accommodations!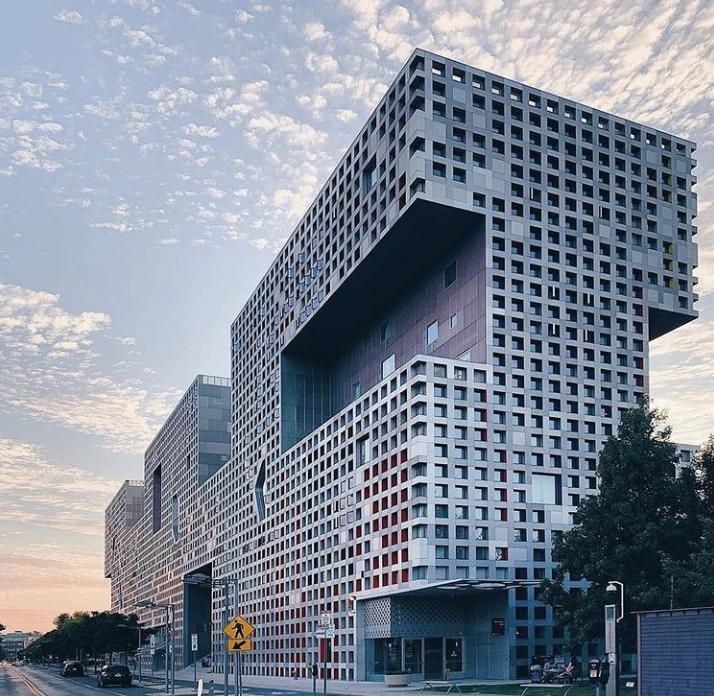 From ball pits and large multi-purpose rooms with giant projectors for watching movies or Netflix in the common areas to student-created art lining the halls and a sink in every dorm room, MIT dorms are unique, in the best way! Some dorms offer dance studios, dining halls, and game rooms. Each of the eleven undergraduate dorms on MIT's campus has a different personality and culture. Dorms have their own Heads of House, who plan fun activities and provides support for all students living in that space. Whether you're athletic, a gamer, artsy, an introvert, or into partying, you're bound to find the right fit for you!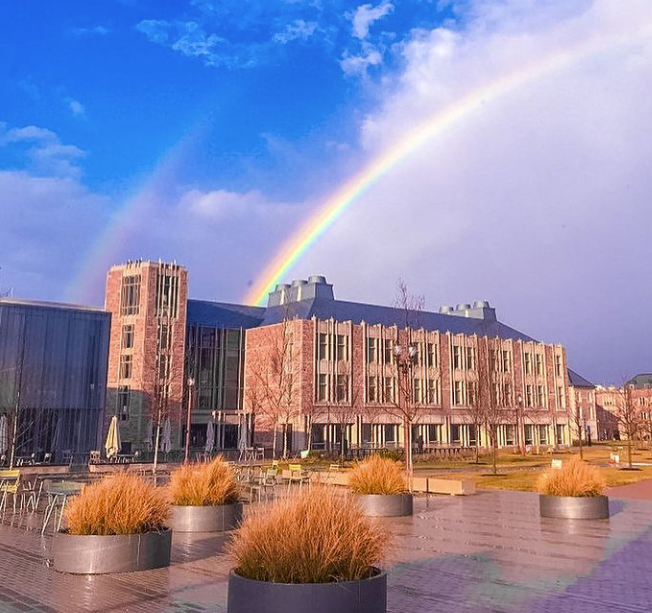 WashU organizes students into one of its ten dorms. First and second-year students stay in the South40 Residential Colleges, complete with fitness centers, sand volleyball courts, a gift shop, dining hall, technology center, and a convenience store. In the Village Residential Colleges for upperclassmen, students are ready for anything with music practice rooms, study spaces, and a community kitchen. If you're able to snag a spot here, you won't have to do a ton of cleaning- they have a cleaning staff that cleans rooms weekly.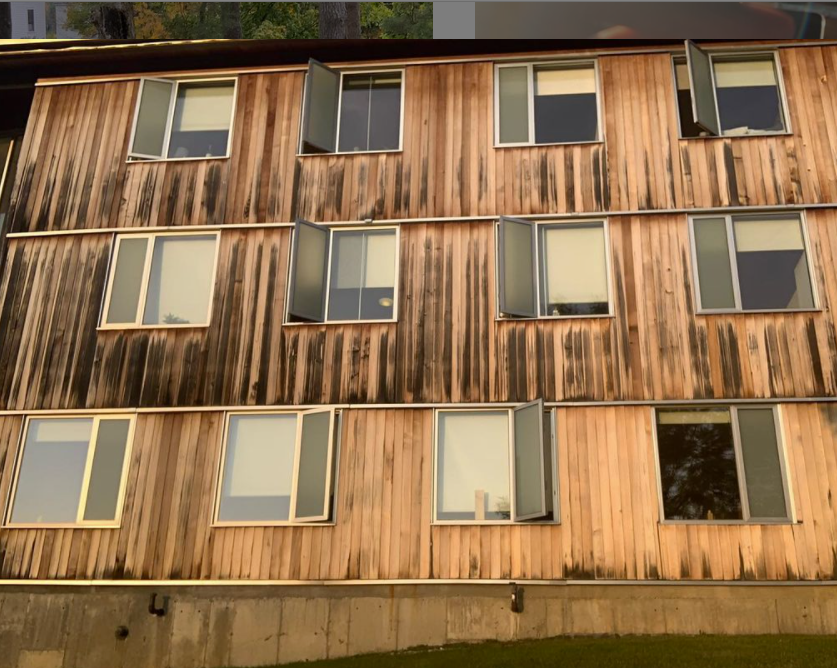 Bennington College doesn't call their residences "dorms"; they're called "houses". 30-40 students live in each house. Each house offers cozy common areas (some even have fireplaces) and a laundry room (no more lugging your clothes across campus). Depending upon the house you live in, you may have the luxury of enjoying a sunset or mountain view from a spacious patio, porch, or spacious second living room. Some houses offer soundproof walls, kitchens with dishwashers, bathtubs, and hardwood floors. Each house has two House Chairs who are knowledgeable about campus resources and run the weekly house meeting called Coffee Hour.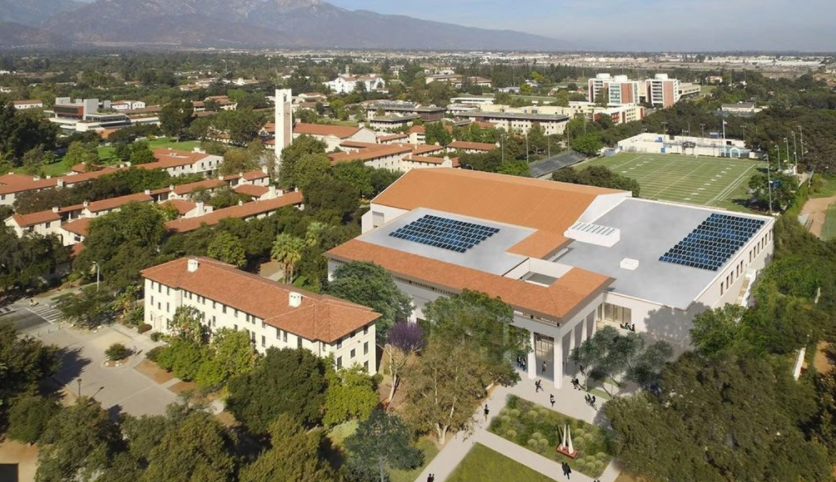 Living on-campus at Pomona College, you'll have a choice of one of 16 dorms, with single rooms, double rooms, and suite-style options. Some dorms boast grand pianos, kitchens, education centers, and TV rooms. Sontag and Dialynas Halls, two of the newest dorms, even have beautiful rooftop gardens and the buildings are LEED-certified, complete with solar water heating, smart art conditioning, and low water fixtures. Some dorms offer substance-free housing and friendship suites (if you want to live with 2-5 other people for one whole semester).
5. Texas A&M, College Station, Texas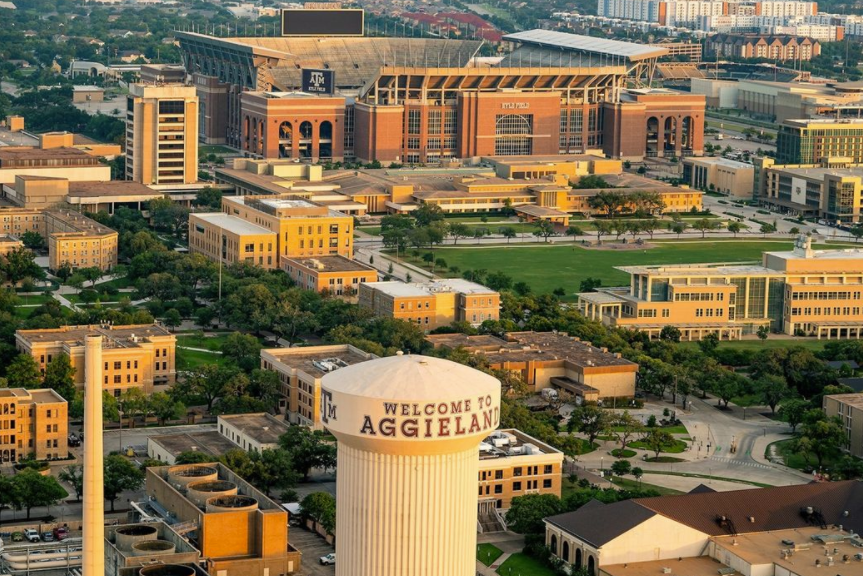 You know the saying everything is bigger in Texas? Well, turns out things definitely are bigger and bolder at Texas A&M! If you're looking for a luxurious space to call your own at Texas A&M, look no farther than the Callaway House. This off-campus dorm is ideal for community gatherings, complete with professional-level grills, a pool with poolside cabanas, study lounges, a movie theater room, 24-hour game and fitness rooms, and high-speed Internet. Other dorms offer suite-style rooms with semi-private bathrooms shared by 2 to 4 people, a convenience store, free on-site washer and dryers, and 80+ TV channels and Internet included. Not as fancy, but still a huge upgrade from a dorm with no air conditioning and a community bathroom shared by 50 people!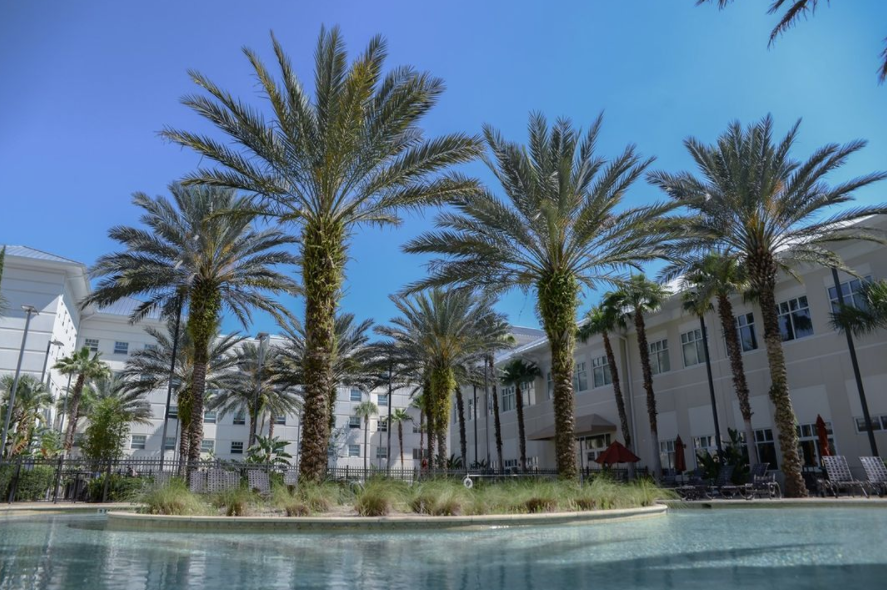 If you're looking for top-of-the-line, look no further than living in Osprey Fountains on UNF's campus. This building provides single and double room suites complete with two bathrooms and high-speed data access and cable in every room. Osprey Fountains offers amenities such as a game room, library for studying, lounge with huge TVs, lap pool, lazy river, outdoor swings, and a putting green. The other housing options aren't too shabby either! Another upperclassman residence offers basketball courts, outdoor ping pong tables, two pools, a Jacuzzi, and a 24-hour clubhouse with a game room. Some freshman dorms are complete with private bathrooms, walk-in closets, and large windows. It seems like you can't make a wrong choice at the University of North Florida!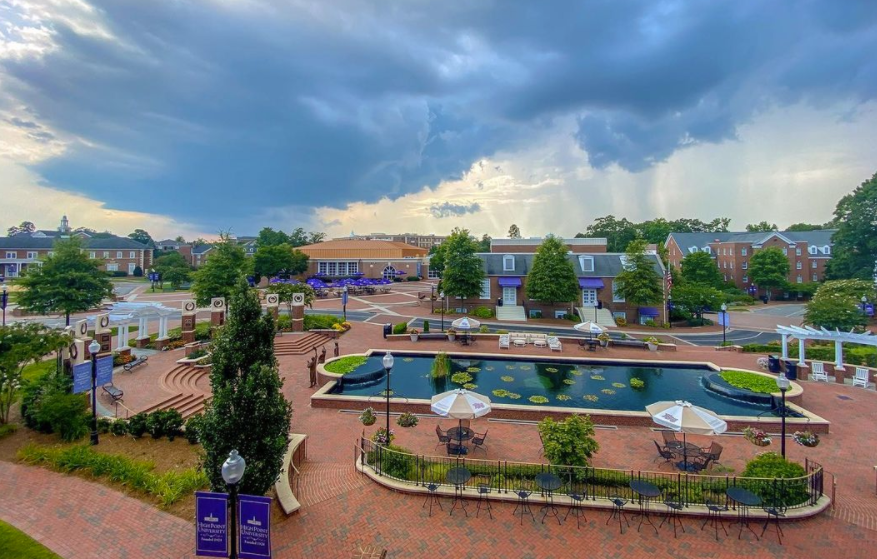 Often recognized for having some of the best college dorms, High Point University dorms are something to write home about! Pick between a single, double, or suite-style room, all with complimentary laundry, cable, and Internet, comfortable study lounges, and central heating and air conditioning. Some dorms offer walk-in closets, plasma TVs, walk-in showers, ceiling fans, and windows with mini blinds.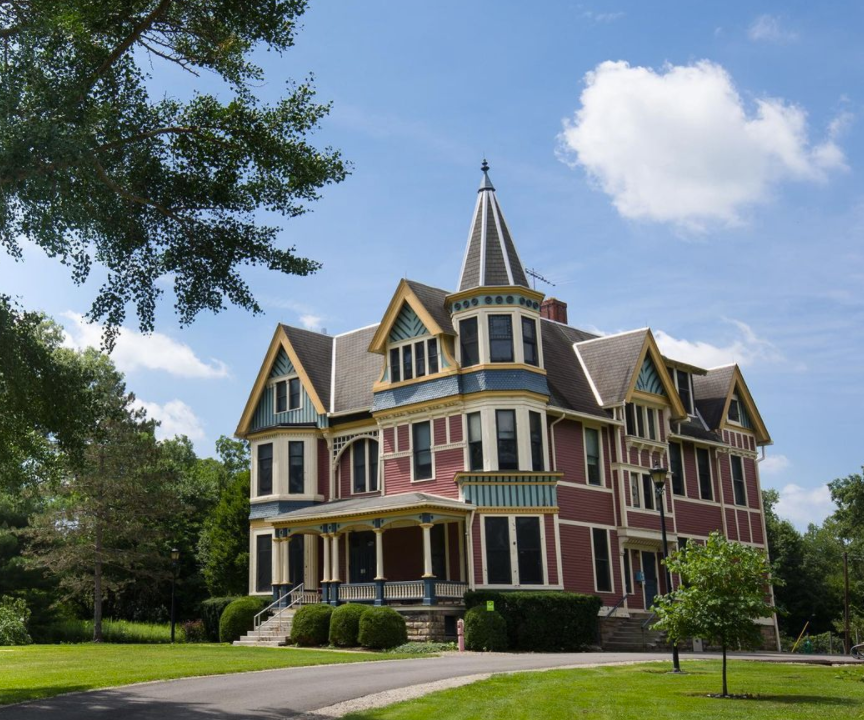 Oberlin College offers traditional single and double rooms with a communal bathroom, but what really makes Oberlin special is the identity-based communities and language houses they offer students. There are 10 houses across campus that cover a variety of interests: language-based houses (Russian, German, French, and Spanish) and identity-based houses (Hebrew Heritage House, Afrikan Heritage House, Third World House, Latinx House, Asia House, and the Women and Trans Collective). Oberlin also offers quiet halls, substance-free halls, a science fiction and fantasy living theme floor, and a sustainability hall. Each dorm features a lounge and kitchen on each floor.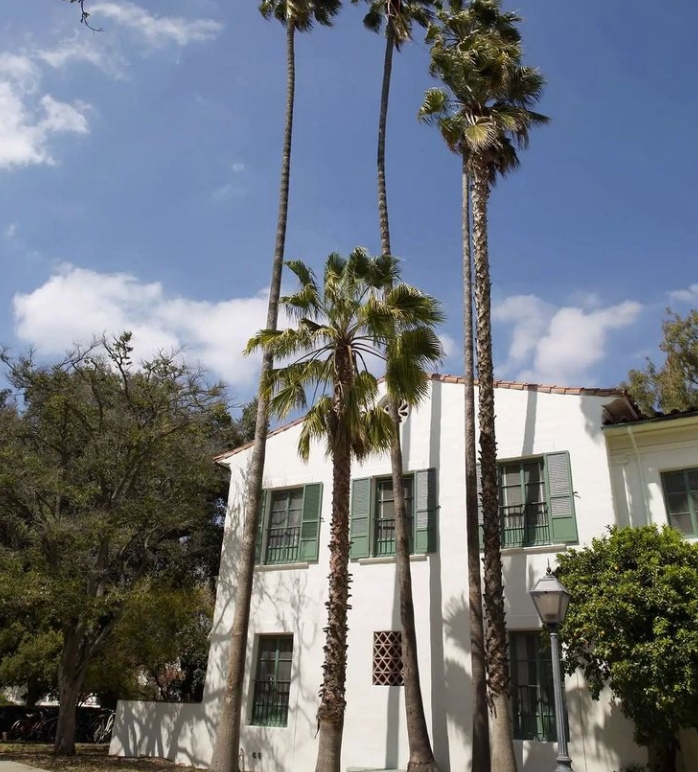 At first glance, you might not be able to tell if the Scripps campus is a place of higher education…or a resort! This women's only college features beautiful Mediterranean-style dorms with lush courtyards, walk-in closets, a mirror and sink in almost every room, and living rooms for gathering. Each hall has its own resident coordinator who plans experiences, including community dinners, outings, workshops, and movie nights. Starting sophomore year, students have the opportunity to live in a community based on shared academic fields or lifestyles, such as health and wellness, creative community, leadership, and science and technology.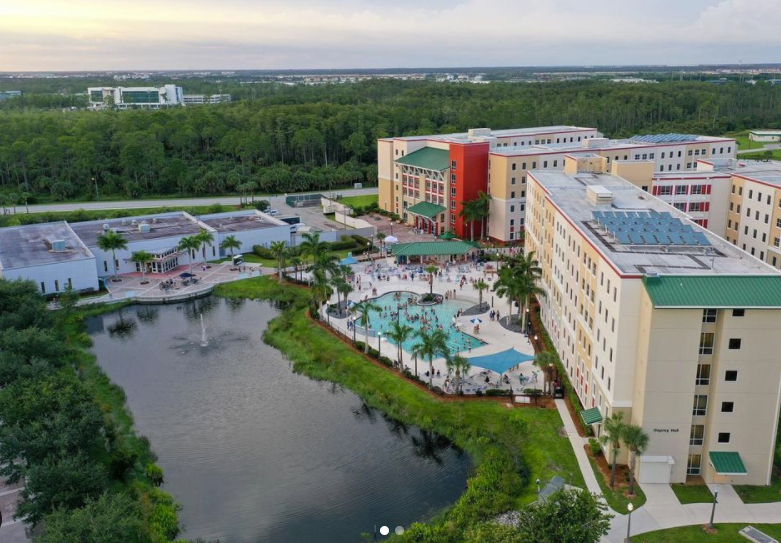 Florida Gulf Coast University in sunny Fort Myers, Florida offers three different on-campus dorms for students: South Village for freshmen, North Lake Village for upperclassman, and West Lake Village for upperclassmen. Each of the villages offers a unique environment for studying and socializing. From resort-style pools, waterfront views, and game rooms to sand volleyball courts, hammocks, fire pits, and lakefront dining facilities, who wouldn't want to live here? It's like out of a movie!
If you're looking for other schools that offer high quality student dorms, check out the Find Your Perfect "U" tool. You can search over 6,000 colleges and universities with 11 different filters to find the perfect school for you!