Before they became household names, these 20 celebs ate cafeteria food, crammed for finals, and dreamed about their future just like any other college student. Here's a look at their journeys from the quads to the limelight.
1. Dwayne "The Rock" Johnson – actor and former pro wrestler
College: University of Miami, 1995
Degree: Bachelor's in General Studies, concentrations in Criminology and Physiology
Photo credit: Instagram
Though he received football scholarship offers from many great colleges, Johnson decided to accept a full ride to "The U." In his first season there, he helped the Hurricanes win the 1991 NCAA championship title.
Johnson headed to the Canadian Football League after graduation, but injuries cut his career short. He made his World Wrestling Federation (WWF) debut in 1996 and developed a brash but charismatic persona that made him a fan favorite. Hollywood recognized his talent, and he appeared in The Mummy Returns in 2001. His popularity rose throughout the 2000s with starring roles in the Fast and the Furious series, the Jumanji series, and the superhero adventure Black Adam.
2.

Oprah Winfrey – television personality, media mogul, and philanthropist
College: Tennessee State University, 1986
Degree: Bachelor's in Speech Communication and Performing Arts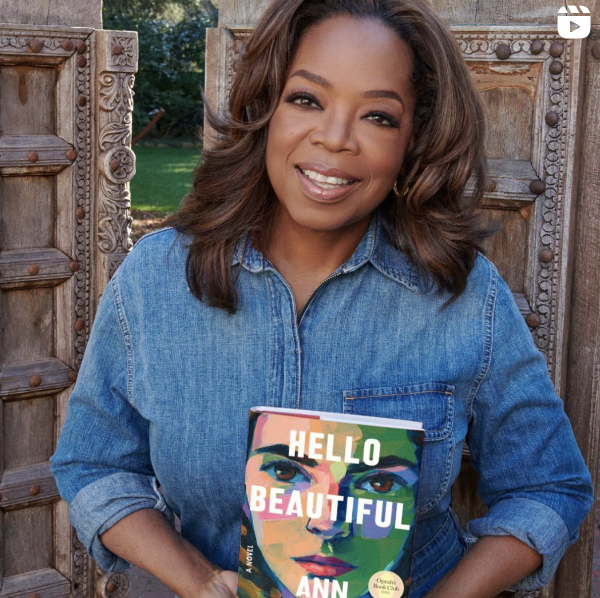 Photo credit: Instagram
The communication skills she later demonstrated to the world first served Winfrey well as a teenager. Winning a public-speaking competition enabled her to attend TSU on a full scholarship. A local TV station offered her an anchor position during her sophomore year, leading Winfrey to rearrange her college schedule to accommodate. Eventually, she left to pursue her broadcasting career full-time – one credit shy of a diploma.
While she earned Emmys for The Oprah Winfrey Show, an Oscar nomination for The Color Purple, and became the first Black woman billionaire in the United States, Winfrey's dad still wanted one more accolade to her name. After a decade of his nagging, she finished her college degree.
3.

Lionel Richie – singer and songwriter
College: Tuskegee Institute, 1974
Degree: Bachelor's in Economics
Photo credit: Instagram
Of course, Winfrey is far from the only celeb to attend a HBCU (Historically Black Colleges and Universities). Take the case of current American Idol judge Lionel Richie. Though he went to high school in Illinois, he returned to Tuskegee – the Alabama city in which he was born – for college. There, he joined a campus band called the Mystics. You might know the group better by its later name, the Commodores.
That economics degree likely came in handy as Richie sold more than 100 million albums worldwide during his career with the Commodores and as a solo artist. In 2010, Tuskegee awarded him an honorary Doctorate in Music. A global ambassador for The Prince's Trust, Richie works with the charity on youth initiatives. Friends with Prince Charles, Richie recently performed at his coronation concert and got the new king dancing and singing to "All Night Long."
4.

Meghan Markle – actress and Duchess of Sussex
College: Northwestern University, 2003
Degree: Bachelor's in Theater and International Studies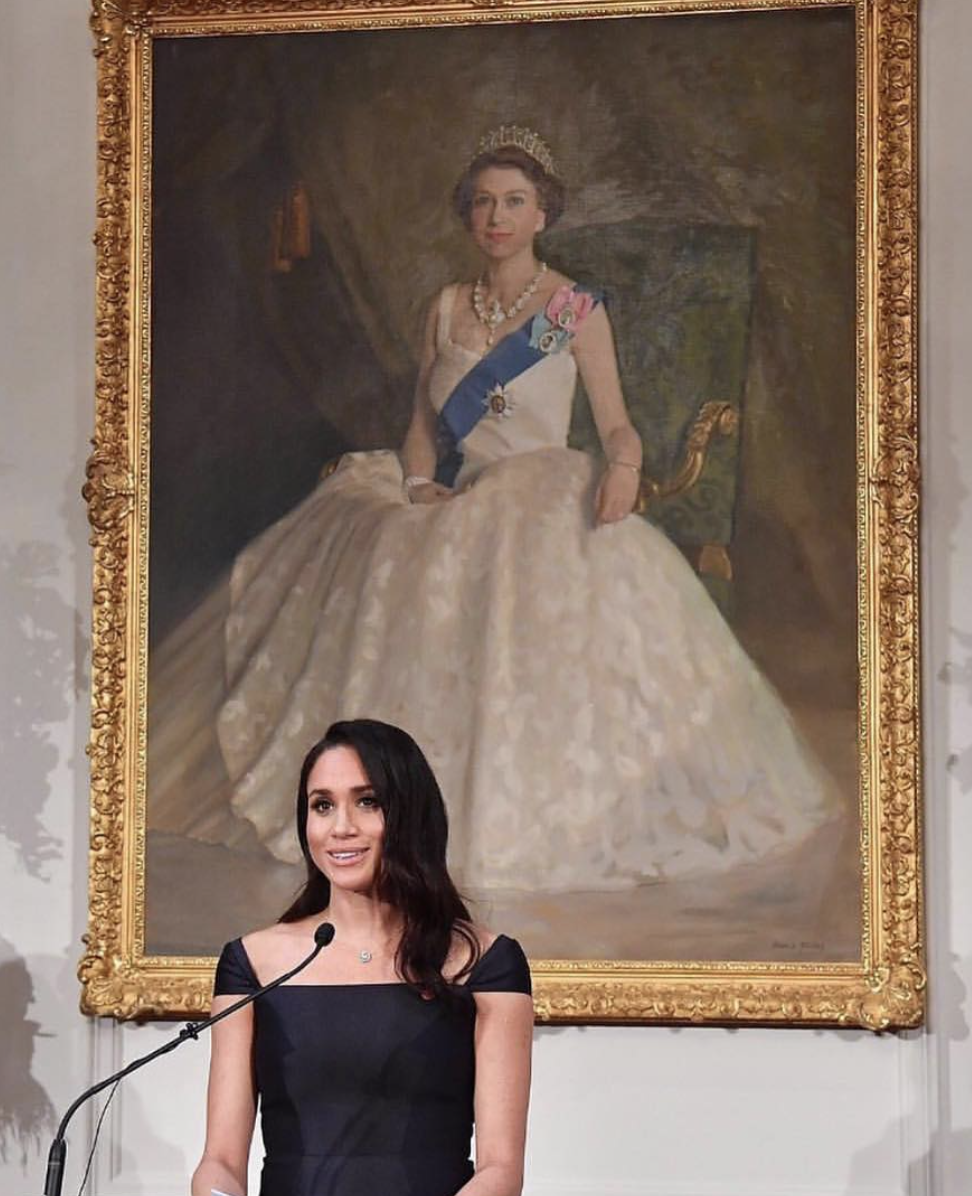 Photo credit: Instagram
During her days as a Wildcat, could Markle have ever envisioned marrying the man fifth in line to the British throne? Probably not, as she was too busy pursuing a double-major, holding a work-study job to help pay for her studies, and hanging out with her sorority sisters at Kappa Kappa Gamma on the Evanston, Illinois campus.
Both majors ended up serving her well. As an actress, Markle is best known for her role on the legal drama Suits (though some fans do remember her stint as one of the briefcase-holding models on the game show Deal or No Deal). And all those international studies classes . . . a great background for one of the most recognizable women in the world.
5.

Michelle Obama – former U.S. First Lady
Colleges: Princeton University, 1985; Harvard Law School, 1988
Degrees: Bachelor of Arts in Sociology; Juris Doctor
Photo credit: Instagram
"I'm not sure if you're Princeton material." While hearing these words from your college counselor might make some students reconsider, it spurred this Chicago public school standout to prove her wrong. Months later, Obama received her acceptance letter.
Not only did Obama excel at this Ivy League School in New Jersey, she got accepted to another one – Harvard – to study law. She later left corporate law for public service. During her time as FLOTUS, she worked on issues such as reducing childhood obesity, supporting military service members and their families, and education for adolescent girls around the globe. Post-White House, she added "best-selling author" to her list of accomplishments, as her autobiography Becoming sold 10 million copies in less than five months!
6.

Barack Obama – 44th U.S. President
Colleges: Columbia University, 1983; Harvard Law School, 1991
Degrees: Bachelor of Arts in Political Science; Juris Doctor
Photo credit: Instagram
Like his wife, Obama attended Harvard Law School, but the two of them did not meet there. Rather, they got to know one another in Chicago when she was assigned by her firm to mentor this outstanding summer intern. At Harvard, Barack Obama attracted national attention as the first African American president of the Harvard Law Review. The liberal won the election by persuading the journal's outnumbered conservative staffers that he would treat their views fairly, and he lived up to the promise.
Obama spent his first two undergrad years at Occidental College in Los Angeles. He then transferred to Columbia, where he read deeply and widely about political and international affairs. The 2016 movie Barry is based on his time at that school.
7.

Emma Watson – actress
College: Brown University, 2014
Degree: Bachelor's in English Literature
Photo credit: Instagram
When you've been playing a character as iconic as Hermione Granger for much of your life, you might worry how your college roommate will react when realizing she'll be living with you. When Watson entered her dorm on her first day at Brown, one of her strongest wishes came true. Her roommate had no interest in Harry Potter stuff!
Like many students, Watson took five years rather than four to earn an undergraduate degree – and with good reason. In addition to taking classes such as European women's history and Ovid's Metamorphoses at this Ivy League school in Providence, Rhode Island, Watson remained active in the film industry. She took time off during her college years as needed to shoot the final two Harry Potter movies and the indie films The Perks of Being a Wallflower and The Bling Ring. Oh, and she spent some time in her native England studying at the University of Oxford.
And the same year in which she graduated from Brown, Watson was appointed a UN Women Goodwill Ambassador, furthering her mission of empowering young women and promoting gender equality. Whew.
8.

Natalie Portman – actress
College: Harvard University, 2003
Degree: Bachelor's in Psychology
Photo credit: Instagram
It takes a great deal of confidence to make it in Hollywood. And as Portman discovered during her time in Cambridge, Massachusetts, attending a prestigious university requires just as much strength. She describes herself as "completely overwhelmed" and intimidated by many of her classmates during her freshman year at Harvard. Eventually, though, she found her own internal motivation and stopped worrying that others might be judging her because of her star status.
Portman went on to earn an Academy Award for best actress for her portrayal of a disturbed ballerina in Black Swan. She also is known for her role as Queen Amidala in the Star Wars prequels and for playing Jane Foster in Thor movies.
9.

Miles Teller – actor
College: New York University, 2009
Degree: Bachelor's in Drama
Photo credit: Instagram
After graduating from high school with a 4.0 GPA and serving as president of the drama club, honing his craft in college seemed like a logical next step for the popular Homecoming King. In 2007, though, a car accident from which he still has scars threatened not just Teller's career but also his life. Luckily, he recovered and finished out his studies at NYU's Tisch School of the Arts, where he learned method acting in its Lee Strasberg Theatre & Film Institute.
Teller's experience playing drums in a rock band during high school served him well in his starring role in the acclaimed movie Whiplash. The actor is also known for the Divergent series as well as playing Rooster in the 2022 blockbuster Top Gun: Maverick.
10.

John Legend – singer and songwriter
College: University of Pennsylvania, 1999
Degree: Bachelor's in English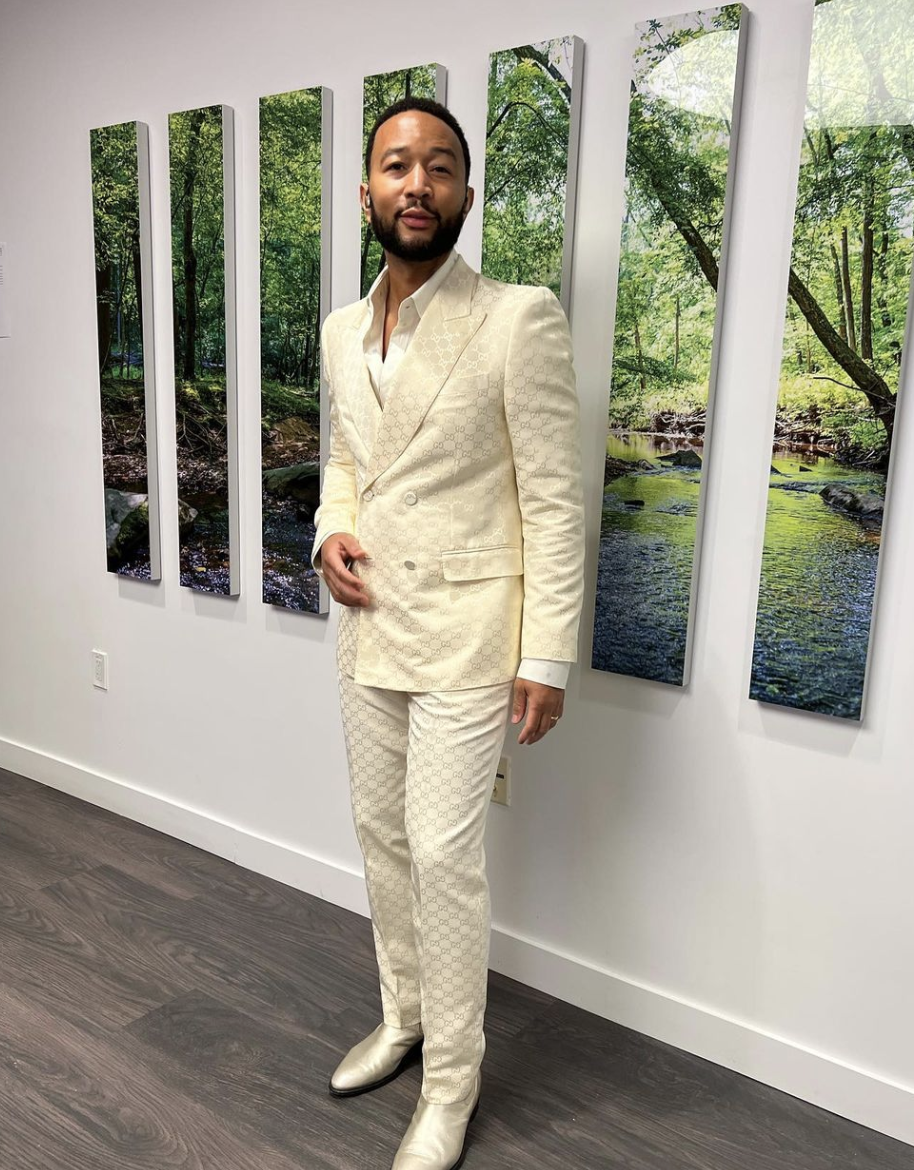 Photo credit: Instagram
Long before he was the first African American man to become an EGOT (that's someone who has won an Emmy, a Grammy, an Oscar, and a Tony), Legend was a UPenn Quaker. His studies focused on African American literature and culture. Outside the classroom, he recorded his own albums, served as the president and musical director of a coed a cappella jazz group, and directed the choir of a nearby church.
Today, fans know Legend for songs such as "All of Me" and "Glory" as well as for coaching on the television show The Voice. His many philanthropic initiatives work to combat poverty and increase access to education.
11.

Carrie Underwood – singer
College: Northeastern State University, 2006
Degree: Bachelor's in Mass Communications
Photo credit: Instagram
For Underwood, a funny thing happened on the way to pursuing a career in broadcast journalism. Two years into her collegiate studies, she decided to audition for American Idol. Winning the competition in 2005, she traded campus life in Tahlequah, Oklahoma, for concert tours and a recording contract.
But despite her debut album Some Hearts selling more than seven million copies and songs such as "Inside Your Heaven" and "Jesus Take the Wheel" gaining major radio playing time, Underwood found time to complete her studies. During her college education, she graduated magna cum laude!
12.

Adam Sandler – actor
College: New York University, 1988
Degree: Bachelor's in Acting
Photo credit: Instagram
It probably comes as no surprise that as a kid Sandler frequently got in trouble at school for his comedic antics. But Sandler's post-secondary career definitely is no joke. The future Saturday Night Live star attended the Tisch School of the Arts at NYU and took classes at the Lee Strasberg Theater & Film Institute – while also honing his skills at local comedy clubs. A few fellow students from his collegiate days remain part of his writing team today.
Sandler went on to gain popularity for films such as Happy Gilmore, The Wedding Singer, and Grown Ups. In addition to acting, he owns his own production company. In 2023, Sandler received the prestigious Mark Twain Prize for American Humor.
13.

Will Ferrell – actor
College: University of Southern California, 1990
Degree: Bachelor's in Sports Information
Photo credit: Instagram
Over on the West Coast, another future SNL star (and Mark Twain Prize-winner) spent the late 1980s working in the USC humanities audiovisual department and entertaining the idea of becoming a sports broadcaster. Ferrell once played a successful practical joke on an intimidating professor, which sparked a thought that maybe comedy was his calling. After graduation, he trained for a year with a Los Angeles improv group.
Ferrell went on to star in films such as Elf, Anchorman: The Legend of Ron Burgundy, and Talladega Nights: The Ballad of Ricky Bobby. He also co-created the website Funny or Die. In 2017, USC awarded Ferrell an honorary Doctor of Humane Letters , and the speech he gave as that year's commencement speaker went viral.
14.

Eva Longoria – actress
Colleges: Texas A&M – Kingsville, 1998; California State University – Northridge, 2013
Degrees: Bachelor's in Kinesiology; Master's in Chicano Studies
Photo credit: Instagram
Most actresses use their downtime on set to check their phone or catch a few Zzzs. Longoria spent hers in quite a different way – completing schoolwork for her master's degree. Perhaps equally impressive, the Desperate Housewives star physically attended classes at CSU – Northridge.
This wasn't her first educational rodeo, however. Back in her native Texas, the former college cheerleader studied kinesiology (the mechanics of body movements) and acted in campus plays before winning a beauty pageant that brought her to Los Angeles and led to joining the cast of the daytime soap opera The Young and the Restless. Today, the multi-talented Longoria is a director, producer, political activist, and philanthropist.
15.

Jane Lynch – actress, game show host
Colleges: Illinois State University, 1982; Cornell University, 1984
Degrees: Bachelor's in Theater Arts; Master of Fine Arts, Acting
Photo credit: Instagram
While Lynch jokes that she chose ISU because it was the only school that would accept her, the years spent at the campus in Normal, Illinois stirred passion and provided a solid basis for her future. After receiving her undergraduate degree, she went on to graduate from Cornell University and later made a name for herself on TV on shows such as Glee, Two and a Half Men, and Hollywood Game Night. Lynch also appeared on Broadway in Annie and Funny Girl and is beloved by fans of the movie Best in Show.
Lynch returned to ISU in 2023 in a different capacity – artist in residence. She directed School of Theatre and Dance students in a staged reading of the Neil Simon comedy Lost in Yonkers.
16.

Mindy Kaling – actress, comedian, writer
College: Dartmouth College, 2001
Degree: Bachelor's in Theater
Photo credit: Instagram
Like many students, Kaling entered college intending to pursue one major and then switched along the way. She started out studying Latin but later became drawn to playwriting. During her time at the campus in Hanover, New Hampshire, she also wrote a popular comic strip for the school newspaper, sang in an all-female a capella group, and joined the campus improv troupe.
Today, Kaling remains involved in many aspects of the entertainment industry. She's especially known for acting and writing for the TV shows The Mindy Project and The Office as well as co-creating and co-writing the streaming service hits Never Have I Ever and The Sex Lives of College Girls. She also is a New York Times best-selling author.
17.

Alec Baldwin – actor
College: New York University, 1994
Degree: Bachelor's in Drama
Photo credit: Instagram
Perhaps fittingly for a guy later known for his Saturday Night Live impersonations of Donald Trump, Baldwin started his collegiate career as a political science major at George Washington University. He abandoned law school plans (and GWU) to pursue acting training at NYU in 1979. Though he dropped out of NYU to start his acting career, he finished his bachelor's degree there more than a decade later.
Baldwin's credits include the films Beetlejuice, Glengarry Glen Ross, The Hunt for Red October, and The Boss Baby. He also appeared on TV in 30 Rock and as host of Match Game. His appearance on the New York stage as Stanley in A Streetcar Named Desire earned Baldwin a Tony Award nomination.
18.

Denzel Washington – actor
College: Fordham University, 1977
Degree: Bachelor's in Theater
Photo credit: Instagram
Washington entered Fordham as a pre-med student and changed concentrations several times before finding his niche. He did go on to become a doctor, sort of – starring as Dr. Philip Chandler in the TV series St. Elsewhere. His many credits also include two Oscars (for Glory and Training Day) and a Tony for Fences.
A firm believer in sharing your blessings, Washington is an active spokesman for the Boys and Girls Clubs of America. He also remains devoted to his alma mater, serving on the Board of Trustees for several years and dropping by the Bronx campus from time to time to inspire theater students. His $2 million gift to Fordham established the Denzel Washington Endowed Chair in Theatre, and other donations fund scholarships for theater students.
19.

Jessica Chastain – actress
College: The Juilliard School, 2003
Degree: Bachelor's in Drama
Photo credit: Instagram
Speaking of scholarships, a young Chastain received one to Julliard that was funded by one of its alums – comedian Robin Williams! Her road to this prestigious school in New York City, however, was far from easy. Chastain was raised by a single mother who had trouble making ends meet. With too many absences, Chastain dropped out of high school. She later enrolled in Sacramento City College, where she became involved in debate and drama. She furthered her education at the American Academy of Dramatic Arts before auditioning for Juilliard.
Chastain earned an Oscar for the film The Eyes of Tammy Faye. Other credits include Zero Dark Thirty, The Tree of Life, and The Help.
20.

Tom Hanks – actor
Colleges: Chabot College and California State University – Sacramento
Photo credit: Instagram
Unlike the others on this list, Hanks does not have a bachelor's degree or higher. But his story highlights the value of community college in helping people discover career possibilities. Hanks touts the two years he spent at Chabot – a community college in Hayward, Calif. – as instrumental to shaping who he is today. An underachieving high school student, he made the Dean's List at Chabot after becoming engrossed in classes in film as art, oral interpretation, and history. In a New York Times Op-Ed entitled "I Owe It All to Community College," Hanks praises the diversity of his classmates, the school's affordability, and the value of being able to transfer credits to a university.
Hanks went on to study theater arts at CSU–Sacramento but later dropped out to become an intern at the Great Lakes Theater Festival in Cleveland. His impressive movie career includes back-to-back Oscars for Philadelphia Story and Forrest Gump. His 2011 film Larry Crowne was inspired by his years at Chabot.
Header image credit: Forbes YouTube