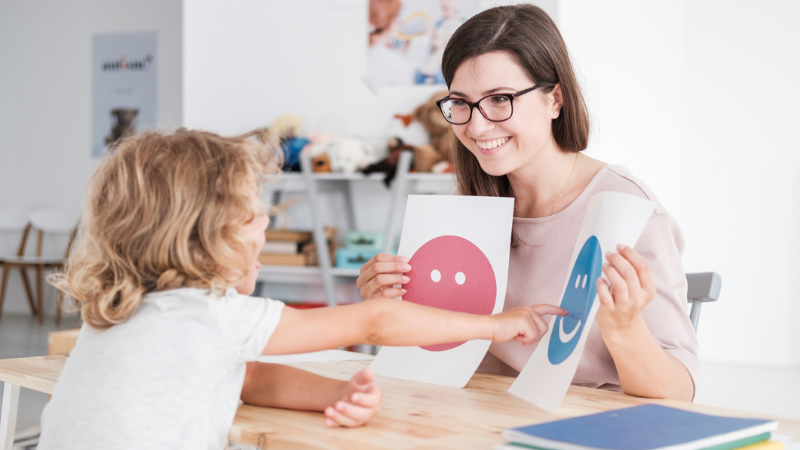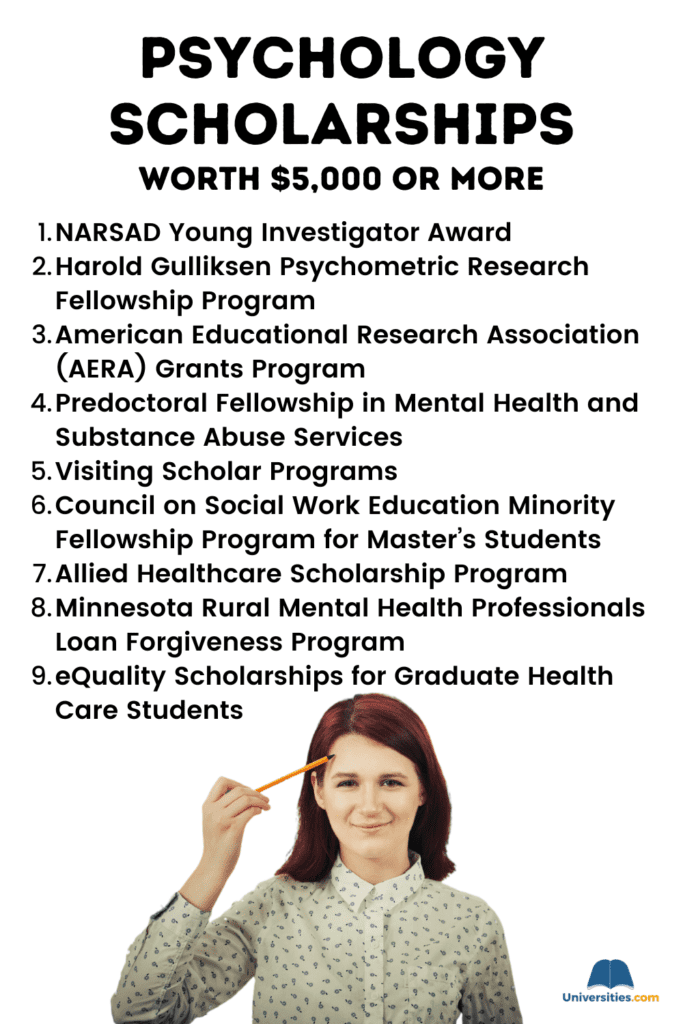 Paying for college can be extremely stressful, especially at top tier universities. In addition to the direct cost of tuition, the expenses of a psychology degree also includes room and board, books, lab fees, and other university related expenses. According to Forbes, there are over three billion dollars available to undergraduate, graduate, and doctoral students. And millions and millions go unclaimed each year.
While not all scholarships are relevant to specific degrees, the following psychology scholarships are very specific to psychology students. Requirements for each of the scholarships is very specific, and it is important to make sure you meet all of the requirements prior to applying. General requirements usually include:
Letters of Recommendation
Minimum GPA
Application
Personal essay
While there are millions of dollars available, it's important to stay organized in order to tap into all the available funds. Some tips to remember when applying for scholarships.
Apply early
Stay organized
Be honest
Read all the requirements carefully
Find out what makes you unique
Use resources available, including counselors, friends, and family
9 Psychology Scholarships Over $5000
This scholarship is awarded by the Brain and Behavior Research Foundation and offers up to $35,000 a year for up to two years for students to extend their research or continue their research as an independent faculty. In order to be eligible, applicants must be focusing on psychiatric disorders.
The Harold Gulliksen Psychometric Research Fellowship requires individuals to participate in the Summer Internship Program in Research for Graduate Students, working under the guidance of an Educational Testing Services mentor. This $34,000 scholarship gives priority to researchers who have dissertation topics in the areas of psychometrics, statistics, educational measurement or quantitative methods.
Offered by the American Educational Research Association, the AERA Grants Program supports quantitative research projects that include the analysis of existing data from NCES, NSF or other federal agencies, and have U.S. education policy relevance. Up to $25,000 is awarded to individuals who seek to stimulate research on education issues using large-scale, national and international data sets supported by NCES, NSF, and other federal agencies.
This fellowship is awarded by the American Psychological Association to help ethnic minorities who are underrepresented in the field or show commitment to careers in psychology related to ethnic minority populations. While it is not required to be an ethnic minority in order to apply, African-Americans, Alaska Natives, American Indians, Asian-Americans, Hispanics/Latinos, Native Hawaiians and Pacific Islanders are highly encouraged to apply.
This $12,000 annual scholarship is awarded by the Center for Advanced Holocaust Studies to individuals working on their dissertations, post doctoral researchers, and senior scholars. Applicants must be affiliated with an academic and/or research institution in order to be eligible.
This fellowship is funded by the Center for Mental Health Services in the Substance Abuse and Mental Health Services Administration (SAMHSA) and offers $10,000 to full-time, master's-level, direct practice-focused social work students in their final year of study at a CSWE-accredited institution. Individuals must identify mental health and/or substance use disorder service delivery to racial/ethnic minority populations as their focus and be committed to seeking employment in mental health and/or substance use disorder services or prevention with the target population immediately after graduation, for at least 2 years.
The Allied Healthcare Scholarship is an $8,000, one-time scholarship for students enrolled or accepted to California accredited allied health education programs. Individuals must be a resident of California and have a minimum GPA of 2.0.
This loan forgiveness program offered by the Minnesota Department of Health offers loan repayment to Minnesota licensed LICSW, LMFT, LPCC, Psychiatric NPs, and Psychologists. In order to be eligible, applicants must serve three years minimum and four years maximum and plan to serve in rural Minnesota locations.
This scholarship is offered by the eQuality Scholarship Collaborative and awards $6,000 to applicants enrolled or committed to enroll in an accredited graduate school in California or a California resident attending graduate school elsewhere in the United States. Individuals must be pursuing a graduate degree in medicine, dentistry (DDS or DDM), pharmacy, physical therapy, or psychology.
Not set yet on psychology, or you're still looking for college scholarships to fund your university or college education? Then you've come to the right place. Our brand new college scholarship tool can help you browse over 5,000 different scholarships, grants, fellowships, and awards, with the ability to filter through to find the ones that meet your individual college scholarship needs. Check it out!
Data Source: Peterson's Databases copyright 2021 Peterson's LLC All rights reserved
Kathleen (nee Colduvell) is currently a Pediatric ICU nurse at Children's Hospital of Philadelphia. She has been a nurse for ten years and specializes in ICU care. She has an extensive ICU background having formerly worked in the CICU and NICU at several major children's hospitals in the Philadelphia region. Nursing is a second career after having worked as a journalist for many years and becoming nationally published. She is Trauma certified, a Certified Breastfeeding Counselor, and Total Body Cooling Certified. Kathleen lives with her husband and her two German Shepherds. She recently earned her MSN from Loyola University of New Orleans.