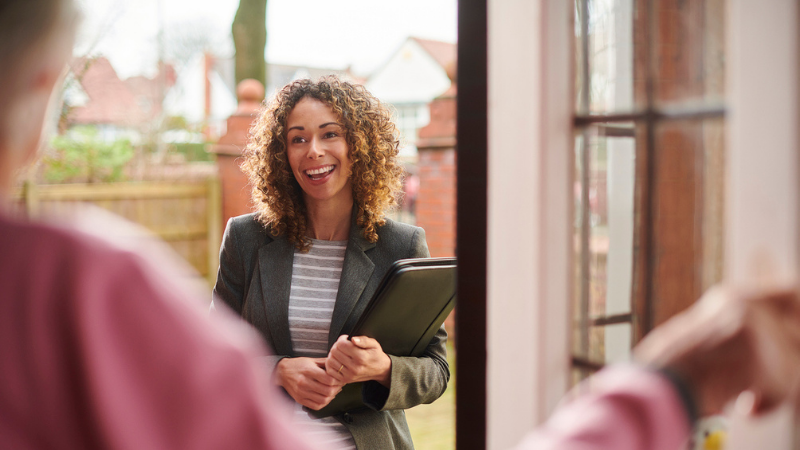 Serving veterans and their families
Working for agencies like the Red Cross
Working in hospitals, police departments, and nursing homes
What is a Master's in Social Work?
Mental health
Nonprofit organizations
Geriatrics
Substance abuse
Children
Education
Families
Earning a Master's Degree in Social Work is also one of the requirements for obtaining licensure as a clinical social worker.
Outstanding Schools Offering Master's in Social Work Degrees in U.S.
Social Work is a popular area of study, and as a result is offered by many colleges and universities throughout the United States. Every program has its own advantages, and every student has their own specific needs that make a particular school right for them. The following schools offer Master's Degrees in Social Work programs and offer outstanding programs based on the quality of education, reputation of curriculum and faculty, tuition, and more.
The Master of Social Work program at University of Michigan – Ann Arbor includes a wide range of areas of concentration:
Community change
Global social work practice,
Interpersonal practice in integrated health
Mental health
Substance abuse
Policy & political social work
Welfare of children & families
The 60-credit hour degree program can be completed part-time or full time, in person or online. The program can be completed in 45 credit hours if a student has already completed a Bachelor's Degree in Social Work, has three or more years of full-time human services experience, or are alumni of the University of Michigan sociology or human services program.
The Master of Social Work program at the Brown School at Washington University in St. Louis is a comprehensive program comprising both course work and field work. Students are able to design their own course of study based on their area of interest, their career goals, and the communities they wish to serve. The program offers the following concentrations:
American Indian and Alaska Native
Children, youth and families
Health
Mental health
Older adults and aging
Social & economic development (both domestic and international)
Social impact leadership
Violence and injury prevention
The first social work school established in the United States, Columbia School of Social Work, combines real-world practice with academic theory to combine a foundational understanding of social work practice with a specialized focus on the student's chosen area of concentration. Concentrations include:
Aging/Gerontology
Contemporary social issues
Family, youth, & children's services
Health, Mental Health, & Disabilities
International social welfare and services to immigrants and refugees
School-based and school-linked services
World of work (labor force)
The two-year program consists of a Foundation Year and an Advanced Practice Year, with the first year consisting of studies, practice courses, and field education. During the second year, students take practice courses in their area of concentration, a course in the field of practice, an advanced research course, and field education. The program offers four different method concentrations and two specialized programming tracks and is offered in both an on-campus platform and an online version that allows students to earn their MSW from anywhere in the United States.
Advancing health and well-being across the adult lifespan
Strengthening children, youth and families
Strengthening organizations and communities
There are additional options for concurrent degrees in law, public health, and public policy. Students can also pursue multiple certifications or earn their MSW on either an Advanced Standing flex program (available for those with a bachelor's degree in Social Work) to continue working in the field, or an Extended flex program (available to those whose employment or family obligations won't permit them to study full time).
The University of Chicago offers an Artium Magister (Master of Arts) Degree in Social Work, Social Policy, and Social Administration. This combination focuses on policy development, interdisciplinary research, and social science theory. The goal is to empower students in a way that translates into greater career choices and flexibility.
The first-year curriculum introduces direct practice, policy, and research. Students are offered two different academic concentrations:
A clinical concentration that teaches prevention and treatment with real clients through clinical fieldwork
A social administration concentration that includes coursework in economics, politics, organization, and delivery of social welfare services
Check out our full ranking of schools that offer social work degrees.
If you're looking for other schools that offer Master's in Social Work programs, check out the Find Your Perfect "U" tool. You can search over 6,000 colleges and universities with 11 different filters to find the perfect school for you!
What Can I Do with a Master's Degree in Social Work?
Master's in Social Work Salary and Career Outlook
The need to support and strengthen parenting skills
Rising student enrollment in public schools
The continuing opioid crisis
Increased use of healthcare
The aging population
Holding a master's degree in social work adds significant value when looking for a job and often results in higher compensation. According to the National Association of Social Worker's National Social Work Workforce Study, those holding an MSW earn average salaries that are $13,000 higher than those with a bachelor's degree. And by moving beyond hands-on social work into positions in private practice, corporations, administration, or academia, MSW grads have the potential to earn more than $85,820.
Master's in Social Work Career Paths
Here are some potential jobs that an MSW student can look forward to after graduation.
| | | | |
| --- | --- | --- | --- |
| Career | Salary | Projected Job Growth (2020-2030) | About the Position |
| Social Worker | $51,760 | 12% | Social workers work with individuals, groups, community organizations, and others to provide access to and improve available services. Some social workers are licensed to diagnose and treat mental, behavioral, and emotional disorders. |
| Health Educators and Community Health Workers | $48,140 | 17% | Though each role has different responsibilities, both health educators and community health workers provide valuable services to communities in need of support – either by teaching how to improve health and wellbeing, implementing strategies in support of health and wellbeing, or connecting communities in need with the services available to them. |
| School and Career Counselors | $58,120 | 11% | School and career counselors are valuable parts of the school community. They evaluate students' abilities and interests, identify issues as they arise, and help students to overcome them, as well as guide them through defining and attaining academic, career, and social goals. |
Source: BLS
Earning a Master's Degree in Social Work
A Master's Degree in Social Work is a two-year advanced degree program that prepares graduates for a career serving others through group social work, community practice, advanced clinical practice, and change initiatives. Programs are available both in-person and online, and in both cases, education is split between coursework and practical fieldwork.
Pros and Cons of Master's in Social Work Degrees
Choosing a career in social work and earning a master's degree in the field is a reflection of an individual's values and desire to help others. Though social work is not as financially rewarding as other professions and often exposes those in the field to society's harshest realities, it also provides the opportunity to make real change in the lives of individuals and communities.
Master's in Social Work Program Prerequisites
Admission into a Master's in Social Work Degree program has similar requirements to those of other advanced degree programs. Though every program has its own specific criteria for admissions, applicants will need to have the following:
An undergraduate degree from an accredited college or university
Maintained an average GPA of 3.0 or higher
School transcripts from previous institutions
Personal statement
Letters of recommendation
But most social work programs distinguish themselves by also requiring that applicants demonstrate their readiness and sincere interest in a career as an advocate either through related work experience, volunteer work, or a combination of the two. You'll need more than just high scores on standardized tests. MSW programs are looking for students to have a real commitment to serving others.
Courses in Master's in Social Work Programs
Every Master's in Social Work program will have its own curriculum and course load based on the administration's priorities and the faculty's areas of interest and expertise. Here are some courses that every MSW student can expect to take:
Introduction to social work research
Social work practice
Human behavior in the social environment
History and philosophy of social work and social welfare
Organizations and communities
Diversity and oppression
Clinical assessment and diagnosis
Program and strategic planning
Skills Learned in a Master's in Social Work Degree Program
Social work requires a dedication to lifting others up and helping them help themselves. It is best suited to individuals who have deep levels of empathy and a personal calling to the field. But those traits need to be supported with skills learned through both coursework and field work. Those skills include:
Verbal and non-verbal communication
Advocacy
Documentation
Data collection
Organization
Reporting
Collaboration
Case management
Time management
Critical thinking
Active listening
Cultural competence
How Long Does It Take to Get a Master's in Social Work?
Whether a student is taking the program in person or online
Whether a student is pursuing the degree on a full-time basis or part time
What previous coursework a student has completed or experience they have prior to entry into the program. Many MSW programs offer master or advanced standing for students who have completed a Bachelor's in Social Work or who have a minimum number of years working full-time in human services.
Social Work Degree Specializations
Social work provides services to many different communities in diverse settings, which allows motivated students to work with a specific focus to select a specialization or practice area that meets their personal interests and passions. These specialties focus on particular demographics or functions, and include:
Children and families
Veterans and active military
Seniors/elderly
Hospice/terminally ill
LGBTQ
Women
Trauma
Disaster relief
Domestic abuse
School counseling
Substance abuse
Healthcare
Administration
Politics
Community organization
Criminal justice
Mental health
Workplace
Research
Social Work Certification and Licensure
Accreditation
Accreditation is bestowed by a variety of agencies that review and evaluate every college and university's curriculum and program to ensure they meet specific criteria and minimum standards of quality.
Accreditation provides both students and their future employers with assurance that the program of study qualifies graduates to work in their field. It is used to help institutions determine whether to accept transfer credits, to help employers determine eligibility for employee tuition reimbursement, to allow graduates to sit for certification and licensure examinations, and to determine eligibility for federal student financial aid.
Online Master's Social Work Programs
Some classes are offered synchronously (at the same time each week), and others are available 24/7 so that students can attend classes at their own convenience (asynchronously). Some schools also offer mobile apps for accessing classwork.
Programs are available for both full- and part-time scheduling options, with part-time students taking fewer courses per term. These programs are structured so students can get the same support as students who attend in-person classes. Faculty and administration work with students to identify appropriate fieldwork opportunities.
Online vs. On Campus Degrees
If both sound good, students can opt for hybrid programs that offer a mix of both, with some courses available online while they attend the majority of classes on campus.
How Long do Online Courses Take to Complete?
There are also online degree programs that require in-person attendance for specific classes or for a specified week or weekend. Known as hybrids, these programs allow students to meet with their cohort to work on a team-based project and to meet their faculty face-to-face.
Applying to Master's in Social Work Programs
All applicants to graduate-level programs need to have a bachelor's degree, and MSW programs place a strong emphasis on demonstrated interest in advocacy and community involvement.
Admission Requirements for Master's in Social Work Programs
Institutions of higher learning each have their own priorities and criteria for their student body, and general admission requirements can be further refined by the faculty of the program. Here are the most common admissions requirements:
Bachelor's degree from an accredited college or university. There is no requirement that this degree be in social work, though students who have their bachelor's degree in social work will likely be viewed more positively and may be able to waive foundational coursework and take an accelerated program.
Work experience or demonstrated experience in social work. Volunteering with organizations is highly recommended.
Graduate Record Examination (GRE) test scores are not required by every program, but those that do require them will require a minimum score for admissions consideration.
Transcripts from undergraduate school. These need to be sent directly from the institution and are used to confirm both the curriculum taken and the student's GPA.
Resume demonstrating work experiences, volunteer work and internships.
Essay/personal statement that details the student's unique experiences, interests, and goals/reasons for seeking a Master's Degree in Social Work.
Some MSW programs require applicants to complete a case study analysis in which they are presented with a hypothetical situation and asked to document and support how they would address it. This exercise is used to gauge empathy, decision-making skills, and problem-solving abilities.
Letters of recommendation from academics, volunteer supervisors, or employers.
Paying for a Master's in Social Work
Whether you choose a traditional on-campus experience or an online program, paying for a Master's in Social Work can be a financial challenge. Students should consider their budget when choosing a school and take the time to investigate the availability of federal aid, state and university funding, private loans, grants, and scholarships.
How Much Does a Master's Degree in Social Work Cost?
A Master's Degree in Social Work program costs between $30,000 and $40,000 per year, on average, for on-campus experiences and between $8,000 and $23,000 for online, though it is possible to find some that cost less and many that cost far more.
The cost of a Master's in Social Work Degree is influenced by many different factors:
Whether it is taught as a traditional on-campus program or offered online
Whether the institution itself is private or public
Whether the student is from in or out-of-state
Though programs offered wholly online tend to be less expensive because there are no costs for room and board, that is not always the case. Online programs carry their own technology and bandwidth costs, and programs that do not incorporate these costs in their overall tuition may recoup them as separate technology fees.
Scholarships for Master's in Social Work Students
MSW candidates who need financial assistance to pay for their education will find that there are many private organizations, corporations, nonprofits, and donors that want to support their commitment to helping others. Here are examples of some of the top scholarships available for social work master's students:
Master's in Social Work Career Resources
Social workers and those who work in social services receive professional support from numerous organizations. Some cater to the needs of those serving specific populations while others address more general needs. Here are some of the most widely respected of these organizations:
FAQ
What can I do with a Master's in Social Work?
A Master's Degree in Social Work is a requirement for becoming a Licensed Clinical Social Worker. It also enhances career opportunities and compensation for positions in government, non-profit organizations, criminal justice, mental health, the school system, hospitals, and more.
Is a Master's in Social Work worth it?
A master's degree in social work is a requirement for higher-level positions in social work. It also commands compensation levels that average $15,000 more than holders of a bachelor's degree.
What is the best degree for social work?
The best degree to work in social work is a highly personal decision and is dependent upon the individual's career goals. However, those who wish to work as Licensed Clinical Social Workers will need to earn a Master's Degree in Social Work. MSW grads are highly valued by employers, command higher salaries, and have the knowledge and training needed for more diverse career opportunities.
Sources:
Terri is a freelance writer and editor who is driven by details. She loves to dive into research, ensuring that the information she provides educates, engages and illuminates. Before starting her own business she spent years working in advertising and raising three kids. Today she lives in Cherry Hill, New Jersey, where her she and her husband enjoy travel, the Jersey Shore, and spoiling their grandchildren.