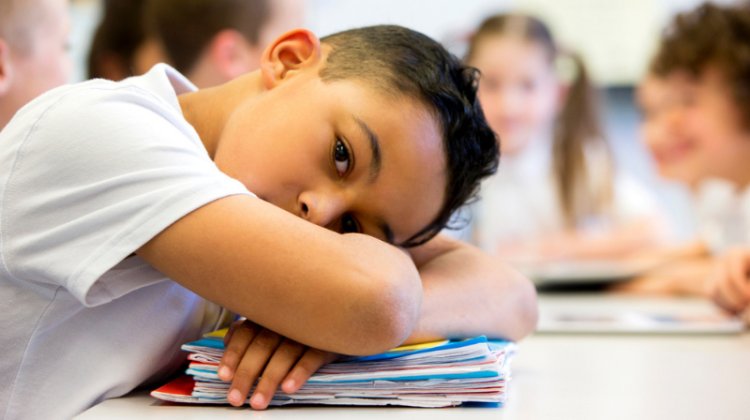 Teacher Shortage Crisis 2022 Updates:
For years, the public education system has dealt with sweeping teacher shortages. Last year, shortages were worsening. Reasons for the teacher shortage range From low teacher pay to large class sizes, difficulty with teacher retention to burnout from the coronavirus. The staffing issues tend to affect some states more than others, but most jurisdictions have difficulty hiring and retaining employees.
These shortages have been magnified over the past 3 years. As a result, teacher shortages in 2022 could continue to persist. As we head back to school we are already seeing massive shortages in Texas, Nevada, Florida, and Arizona as school resumes this August 2022. These shortages are exacerbated by the lack of substitute teachers as teaching jobs remain vacant into the 2022-2023 school year.
While this shortage can have dire consequences if left unresolved, it also means plenty of career opportunities for aspiring teachers.
Jump to a Section:
While you may have heard about the teacher shortages, you may not realize just how severely understaffed some states really are. The Economic Policy Institute (EPI) projects there will be a demand for approximately 300,000 new teachers nationwide and a supply of just over 100,000 by 2024.
Teacher shortages have ravaged a handful of states more drastically than others. Fortunately, many states are taking a proactive approach and offering additional incentives to attract new hires. There are many career opportunities for teachers, especially those willing to relocate.
Below, you will find vital information on the top ten states with massive teacher shortages reaching crisis levels. We address everything from certification requirements, median pay, and career outlook. Using this information, you can find an ideal environment to begin a rewarding career in education.
Top 10 States with the Worst Teacher Shortages
1. California
Even before the pandemic, the state of California began experiencing mass teacher shortages. These issues were only worsened by the situation as statewide lockdowns and the transition to virtual classrooms affected hiring.
While it is tough to discern an exact number of openings for the state, they are estimated to be in the thousands. According to the California Commission on Teacher Credentialing, over 13,000 teachers are working with substandard credentialing.2 In addition, a large number of teachers are working on provisional staffing permits. According to the U.S. Department of Education, California reported shortages for the following subjects in the 2020-2021 school year for all grade levels, including Pre-K:
Language Arts
Special Education
Mathematics
Core Subjects
Science
As you can see, California has a major shortage of job openings for teachers. In fact, some districts were offering a $7,000 moving bonus to new hires. With the ongoing pandemic, teachers can also get generous pay bumps and stipends up to $5,000 for taking on remote or hybrid classes. This wealth of opportunities and the natural beauty of California should offer plenty of incentives to relocate.
Teaching Salary in California
California provides an excellent teacher salary, with a median salary of $67,877, according to Salary.com. This is more than $7,000 higher than the U.S. average. California is second only to New York in terms of average teacher salary and is the highest among states with teacher shortages.
Many districts are upping the ante by providing hefty signing bonuses as well. Current education level, additional college credits, and experience level will likely influence bonus amount and starting salary.
Teacher Job Outlook in California
The job outlook for California teacher positions is positive overall. Elementary teaching positions are projected to grow by 4.9% by 2028. Middle and high school teaching positions also have similar growth projections.
Requirements to Become a Teacher in California
California provides several different avenues for obtaining licensure. If you intend to teach high school or middle school students, you will need a single subject teaching credential. Elementary teachers need a multi-subject teaching credential. These credentials can be obtained in the following ways:
College or university
College internship program
School district internship program
Private school teaching experience
Having flexible certification options is another way that California is seeking to resolve the severe teacher shortages.
2. Nevada
You may not be surprised to find Nevada on the list, as much of the state is extremely rural. However, even the bustling city of Las Vegas has difficulty hiring and retaining teachers.
It's difficult to obtain exact vacancy numbers for Nevada. Many counties with lower population densities may resort to "flexible" hiring practices to fill classrooms. However, gauging the severity of Nevada's teacher shortage simply requires a closer look at Clark County School District.
CCSD is home to Las Vegas and many of Nevada's other large cities, like Reno. As of March 2021, CCSD reported that they were short over 400 teachers and that those shortages left nearly 12,000 students without a permanent teacher!5 This lack of consistency negatively impacts students' education.
Nevada's teacher shortage spans all grade levels and subjects. However, they reported the most shortages in specialty middle and high-school subjects, such as science and technical education.6
The state is taking some steps to get more new teachers in the classroom, including the funding of 600 praxis test preparation courses. The state will also distribute $20.7 million in stipends to help new teachers cover living costs while they finish their education and student teaching requirements.
Don't let these stark numbers discourage you. Nevada has many great offerings to workers, such as no state income tax and a low cost of living. There are plenty of unique cities and hospitable small towns if you want to avoid the hustle and bustle of Las Vegas.
Teaching Salary in Nevada
The median salary for Nevada teachers is significantly lower than in California, but it is offset by the lack of state income taxes and reduced cost of living. You can expect to earn right around $62,000 as a school teacher in Nevada. The salaries range from $46,987 to $80,320, depending on education, certifications, and experience.
Larger districts are even offering relocation bonuses. Specifically, CCSD is offering new hires several thousand dollars to cover moving expenses and the like.
Teacher Job Outlook in Nevada
The overall job growth outlook for Nevada educators is very good. As of May 2020, growth projections range from about 2.6% to 10.4%, depending on the subject area.7
Requirements to Become a Teacher in Nevada
Unlike California, Nevada provides a singular clear path to becoming an educator.
Obtain a bachelor's degree from an accredited college or university
Complete a preparation program and pass the appropriate exam(s). The type and number of exams will depend on the grade level and subject matter that you want to teach.
3. Washington
Our third state is also located in the western part of the country. Of all the states with teacher shortages, Washington's is one of the most severe. While Washington's total number of vacancies is not as high as in states like California, it is important to keep in mind that the two have drastic differences in total population.
As of the 2019-2020 school year, Washington has a total of 1834 limited teaching certificate holders.8 These limited licenses are designed as a means of granting hopeful teachers the ability to work and gain experience while becoming fully certified. They are not intended to be a long-term solution.
However, the state has been forced to bend the rules to get people in classrooms. Every district in the state has at least one emergency-certified teacher operating a classroom. The Selkirk district has filled nearly one-fourth of positions with these limited certification holders.9
Washington has no shortage of teaching opportunities. In addition to the positive career outlook, Washington is home to several major cities like Seattle. It also has great year-round weather and plenty of smaller communities if you enjoy scenic views, sprawling landscapes, or outdoor activities.
Teaching Salary in Washington
You can expect to earn somewhere between $48,916 and $83,689 as a teacher in Washington, depending on your experience and location. The median salary is $64,601, but specific salaries vary depending on your skillset, experience level, and certifications. Washington is one of only seven states with no income tax, allowing you to keep a larger portion of your earnings.
Teacher Job Outlook in Washington
Washington's career growth projections are slightly lower than some other states. According to the Washington State Employment Security Department, the market for teachers is projected to increase by 2.09% by 2028. However, the hundreds of current vacancies already provide plenty of opportunities for employment.
Requirements to Become a Teacher in Washington
The certification requirements for Washington are very similar to that of Nevada and many other states. They require that you obtain your bachelor's degree from an accredited college or university, enroll in a certification program, and take the required state exam.
An alternative option is to enroll in a state-approved teacher preparation program. Upon completion of the program, you will obtain state certification and your bachelor's degree. You will still need to pass a state licensure exam and renew every few years.
4. Arizona
The state of Arizona had plenty of issues hiring and retaining teachers before COVID-19, and the pandemic only exacerbated the staffing issues. During the beginning of the 2020-2021 school year, nearly 800 teachers resigned, and 326 of those teachers cited the pandemic as their primary reason for leaving the profession.12
Throughout the 2021 school year, there hasn't been much improvement. School administrators struggled to fill 1 in 5 teaching positions. Moreover, at least 55% of those hired were not actually certified educators.
As of January 2020, there were 1846 vacancies, and these figures were gathered prior to the mass exodus described above.13 The state got to work remedying these teacher shortages, but many positions remain vacant.
One year later in August 2021, just over 25% of those vacancies remain unfilled. Another 47% were filled by teachers with limited or improper certifications.14
Based on information submitted to the U.S. DOE, many of these vacancies are in special education classes for grades K-12. Middle school and high school science programs are also suffering.
In addition to the abundance of teaching opportunities, Arizona has plenty to offer potential candidates. The state has plenty of sprawling cities and national landmarks, like the Grand Canyon. If you opt to move to the western part of the state, you are just a day's drive away from Las Vegas and California.
Teaching Salary in Arizona
While there may be many causes for the Arizona teacher shortage in 2021, salary is not one of them. The state is competitive with national averages with a median salary for Arizona teachers at $60,078. On the high end, you can expect to earn around $77,8333.
There are additional incentives for other certifications and continuing education. You can also partake in one of many sports programs or tutoring sessions to boost your earnings.
Teacher Job Outlook in Arizona
The outlook for teaching positions in Arizona varies depending on the subject matter. You can expect a 3% to 8% growth for the majority of primary and secondary teaching positions over the next five years, according to the BLS. When combined with existing openings, you will have plenty of opportunities to find a rewarding teaching position in Arizona.
Requirements to Become a Teacher in Arizona
When it comes to earning your certification, Arizona keeps the process simple. You need to earn a bachelor's degree and complete approved student-teaching hours. Once these hours are completed, you are eligible to sit for the state licensure exam.
5. Hawaii
Have you ever wanted to work in a tropical paradise? If you have a desire to become a teacher, you may be able to deal with Hawaii's teacher shortage. They have a total of 364 vacancies as of Spring 2021.16 This accounts for just under 3% of positions.
While their overall shortages are not as drastic as some other states, they have had extreme difficulties filling specialty teaching positions. Based on the information provided to the U.S. Department of Education, most vacancies are for grades 6-12. Subjects range from Career and Technical Education to World Languages. To help fill the specialty positions, Hawaii began offering up to $10,000 annual incentive pay.
There are plenty of incentives to teaching in Hawaii, other than the incentive pay. Most notably is the fact that you get to enjoy life on a tropical island. Between that and the great teaching schedule, you will have plenty of time to soak up the sun and sand.
Teaching Salary in Hawaii
The primary reason for the teacher shortage in Hawaii is the overall salary. While it is similar to the national average, Hawaii has a much higher cost of living. The median salary is $63,464.
However, Hawaii has a unique tier salary system. If you obtain your master's degree and choose a specialty that is eligible for salary incentive, you can boost your annual earnings by roughly $20,000.
Teacher Job Outlook in Hawaii
Years of teacher shortages and projected changes to hiring practices to bode well for the future job outlook. According to the BLS, some subjects have a projected growth of over 9.3%. Other subject areas, such as math, have a meager projection of only 1.9%.18
Requirements to Become a Teacher in Hawaii
In order to become a Hawaii-certified teacher, you must first obtain a bachelor's degree and complete a state-approved prep program. Obtaining 30 additional credit hours or your master's degree will move you to a higher salary tier. While obtaining initial certification is relatively straightforward, Hawaii's tier system is somewhat complex.
6. Indiana
According to studies conducted in the fall of 2021, at least 96.5% of school districts across Indiana reported teacher shortages. Many of these shortages exist in areas including mathematics, special education, and STEM. As of December 2021, the DOE reports at least 796 full-time teacher vacancies in the state.
In order to combat the high number of teacher vacancies in recent years, Indiana has offered STEM teacher recruitment fund grants and teacher residency grant programs to attract new, qualified teachers. As of November 2021, some school districts are also increasing teacher base pay, along with a series of stipends over the next two years.21
Career Salary in Indiana
The median annual salary for Indiana school teachers as of November 2021 is $59,097. The top 10% of earners in teaching positions make about $76,558 in the state. Many Indiana public school teachers will see a 3% raise in base pay for the 2021-2022 school year. There is also an ongoing $300 incentive for school teachers who receive the COVID-19 vaccination.
Career Job Outlook
According to projectionscentral.org, middle school teachers except those in special education and technical/career training can expect a 3.7% growth in available positions between 2018-2028. That's about 880 annual openings. Elementary school teachers can expect comparable growth at 3.6%. Adult basic and secondary education teachers will see the most significant decrease in vacancies, with a -10.1% change by 2028.
Requirements to Become a Teacher in Indiana
Prospective teachers in Indiana must possess a bachelor's degree from an accredited institution. Moreover, Indiana requires learners to complete an approved teacher preparation program and pass state-required exams.
7. District of Columbia (Washington D.C.)
D.C. is home to many great academic institutions, including highly-ranked high schools like McKinley Technology High School, Bellevue High School, and Benjamin Banneker Academy High School. The city is also home to some of the country's best museums and art galleries.
There is a shortage of teachers in D.C., however, and the pandemic has made the situation even worse. Current teachers and administrators in D.C. are feeling the weight of staff vacancies. As of October 2021, there were 160 vacancies reported by the D.C. State Board of Education.
D.C. public school teachers enjoy many perks and benefits, including a retirement plan, flexible spending accounts, health and life insurance, loan cancellation or deferment opportunities, and more. Teachers can also take advantage of D.C.'s career advancement opportunities, including the public school teacher LEAP program.
Career Salary in D.C.
The National Center for Education Statistics reports an average salary of $67,591 for D.C. teachers in public elementary and secondary schools. D.C. offers excellent incentives to help attract and retain educators. In fact, following D.C.'s performance-based IMPACTplus program, teachers can earn up to $25,000 in bonuses and increase their base pay by up to $27,000.
Career Job Outlook in D.C.
The job outlook for teachers in D.C. looks bright despite the ongoing shortages and pandemic. According to projectionscentral.org, high school teachers in D.C. can expect to see roughly a 9.4% increase in available positions from 2018-2028. Middle school teachers should see about a 15.8% increase.
Requirements to Become a Teacher in D.C.
Initial licensure requirements to teach in D.C. include a bachelor's degree and an approved teacher preparation program. D.C. also requires that teaching applicants pass an educator test and complete a criminal background check. Those with a bachelor's degree and no teacher preparation may be eligible for alternative teacher certification.
8. Virginia
The number of vacant teaching positions in Virginia rose from 877 in 2018-2019 to 1,420 in 2020-2021 or about 62%. Critical areas with vacancies include special education, elementary PreK-6, middle school grades 6-8, and math teachers for grades 6-12.
Young and seasoned professionals alike enjoy living and working in Virginia, and teachers are no exception. The state is home to powerful teacher associations that advocate for teachers' rights and benefits, namely the Virginia Education Association. Moreover, residents in Virginia can benefit from living near or visiting scenic locations, from Shenandoah National Park to numerous oceanside and beach getaways.
Career Salary in Virginia
According to the Department of Education in Virginia, teachers during the 2019-2020 school year made an average salary of $60,402. The top 10% of earners make about $78,253 per year. To help eradicate teacher shortages, some Virginia school districts are offering bonuses of $1,000-$2,500 for teachers and staff with the hopes of retaining current employees and attracting new workers. Virginia teachers can also receive up to $5,000 for exemplary performance and up to $3,000 in federal grants for the 2021-2022 school year for those teaching at one of the 25 high-need schools in the state.
Career Job Outlook in Virginia
Middle school teachers in Virginia can expect to see a 2.9% increase in available positions between 2018-2028, according to projectionscentral.org. That's about 1,300 new positions a year. Similarly, teachers in special education in Virginia will see about a 6% increase in available jobs by 2028.
Requirements to Become a Teacher in Virginia
Prospective teachers in Virginia must hold a bachelor's degree or higher from an accredited institution. They must also complete a state-approved teacher preparation program. The state also requires prospective educators to complete training in recognizing child abuse and intervention strategies.
9. Montana
As of July 2021, Montana public schools report a crisis level number of teacher vacancies. The State Educator Licensure Director from the Office of Public Instruction in Montana reported 120 teaching vacancies, which is an all-time high. Moreover, the state has also reached record numbers of schools employing non-licensed teachers in an attempt to handle the shortage.
While retaining teachers in the state, especially in rural school districts, has proven difficult over the last decade, many workers in Montana enjoy living and working in the state. Montana is home to world-class fly-fishing and expansive, unpopulated areas full of mountains, glaciers, and valleys for exploration. The cost of living is also reasonable. Renting or buying an affordable home is also an option for many workers who might not have the opportunity in more expensive states.
Career Salary in Montana
Salary.com states that teachers in Montana earn a median salary of $55,085, with top earners bringing in over $71,000 annually.
In order to combat teacher shortages, Montana's primary strategy comes in the form of a pay raise for new teachers. The 2021 TEACH Act guarantees new teachers at least $34,000 a year to start, and increases yearly with inflation.
Career Job Outlook in Montana
Projectionscentral.org reports on average growth for teachers in Montana between 2018-2028. Middle school teachers can expect about a 3.2% growth or 150 new positions per year. Special education teachers at the middle and secondary school levels will see a 3.8% and 2.7% growth, respectively, by 2028.
Requirements to Become a Teacher in Montana
Aspiring teachers in Montana must hold at least a bachelor's degree from an accredited university or college. They must also complete a state-approved teacher preparation program. Future educators also need to pass the Praxis subject assessment in the subject or subjects that they would like to teach.
10. Nebraska
Throughout the ongoing pandemic, more than 1,000 teachers have left their public school teaching positions in Nebraska's two largest school districts. Omaha Public Schools reported a loss of 239 teachers during the 2019-2020 school year and 320 teachers during 2020-2021. Similarly, Lincoln Public Schools lost 251 teachers in 2019-2020 and 241 in 2020-2021. About 97% of school districts in the state report a teacher shortage, along with rising mental health concerns for their students.
Career Salary in Nebraska
According to Salary.com, teachers in Nebraska earn a median annual salary of $55,723.
Teachers in Nebraska enjoy a variety of benefits and perks. When teachers retire in Nebraska, they receive a pension with lifetime retirement benefits. Moreover, teachers also receive benefits including health insurance, life insurance, dental and vision insurance, long-term disability coverage, and more.
The state has also instituted a teacher training program for the 2021-2022 school year. This teacher incentive program provides forgivable loans to undergraduate and graduate students preparing for teaching careers. These aspiring teachers will receive up to $3,000 per school year while enrolled and for their first two years of full-time teaching.
Career Job Outlook
Projectionscentral.org reports a positive outlook for teachers in the coming years. Middle school teachers in the state can expect a 5.5% increase in available positions between 2018-2028. Teachers with specialties in Nebraska, such as those in special education roles in kindergarten, middle school, and all other levels, will experience a 5.1%, 5.4%, and 14.3% growth, respectively, in available positions by 2028.
Requirements to Become a Teacher in this State
Nebraska requires prospective teachers to hold a bachelor's degree or higher from an accredited college or university. Additionally, the state requires educators to meet qualifications for at least one endorsement to teach at a particular grade level and/or specific subject. Endorsements might include middle school education, music, elementary education, or special education. Teachers in Nebraska must also take an in-person or online state-approved certification program and pass the Praxis Core exam.
Other Shortages for Education Careers
Our list isn't limited to states with teacher shortages. Many of the states listed above are experiencing shortages in other education careers as well. This includes curriculum specialists, administrative members, support staff, and even principals.
Washington and Nevada are experiencing particularly notable shortages of administrators, which are documented by the U.S. DOE.
Another factor that has increased the number and scope of education careers is the recent focus on mental health services. School districts around the nation are seeking to offer their students easier access to mental health professionals. With that said, you will find that many districts have openings for school psychologists, nurses, and occupational therapists. These vacancies are also documented by the DOE.
Top 5 Highest Paying States for Teachers
When discussing the states with teacher shortages, it can also be helpful to identify some of the states that offer the best pay for educators. Doing so is essential if you want to better understand the whole issue. It will also help you determine which states present the best opportunities for employment. As of April 2021, the five highest paying states for teachers are as follows.
1. New York
Not surprisingly, New York is the highest paying state overall. The average annual salary for a teacher (excluding special education) is $87,738. Technical education and special education teachers may have additional salary incentives that will boost earnings.
2. Massachusetts
Massachusetts also has a reputation for paying teachers very well, with an average salary above $80,000. According to EdWeek.org, the average pay for teachers is $86,315.
3. California
California comes in third place with an average wage of $85,892. They are one of two high-paying states that are also on our list for teacher shortages.
4. District of Columbia
Teachers in D.C. enjoy competitive salaries, coming in fourth with an average wage of $80,659. D.C. is also on the teacher shortages list.
5. Connecticut
In the fifth position, we have Connecticut. If you opt to start your teaching career there, you can expect to earn a median pay of $79,742.
How To Make The Most Money As a Teacher
Regardless of where you elect to start or continue your teaching career, you can expect to have plenty of opportunities for growth. However, if you want to maximize your earning potential and take advantage of relocation incentives, then you should give strong consideration to states with teacher shortages.
Sources: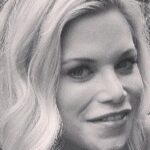 For close to two decades, Sarah Harris has worked as a professional writer covering every niche and topic imaginable. Prior to her writing career, Sarah attended Emerson College in Boston where she graduated with a Bachelor of Science in Communication. She currently resides in Agoura Hills, California with her husband, two young children and two cats.