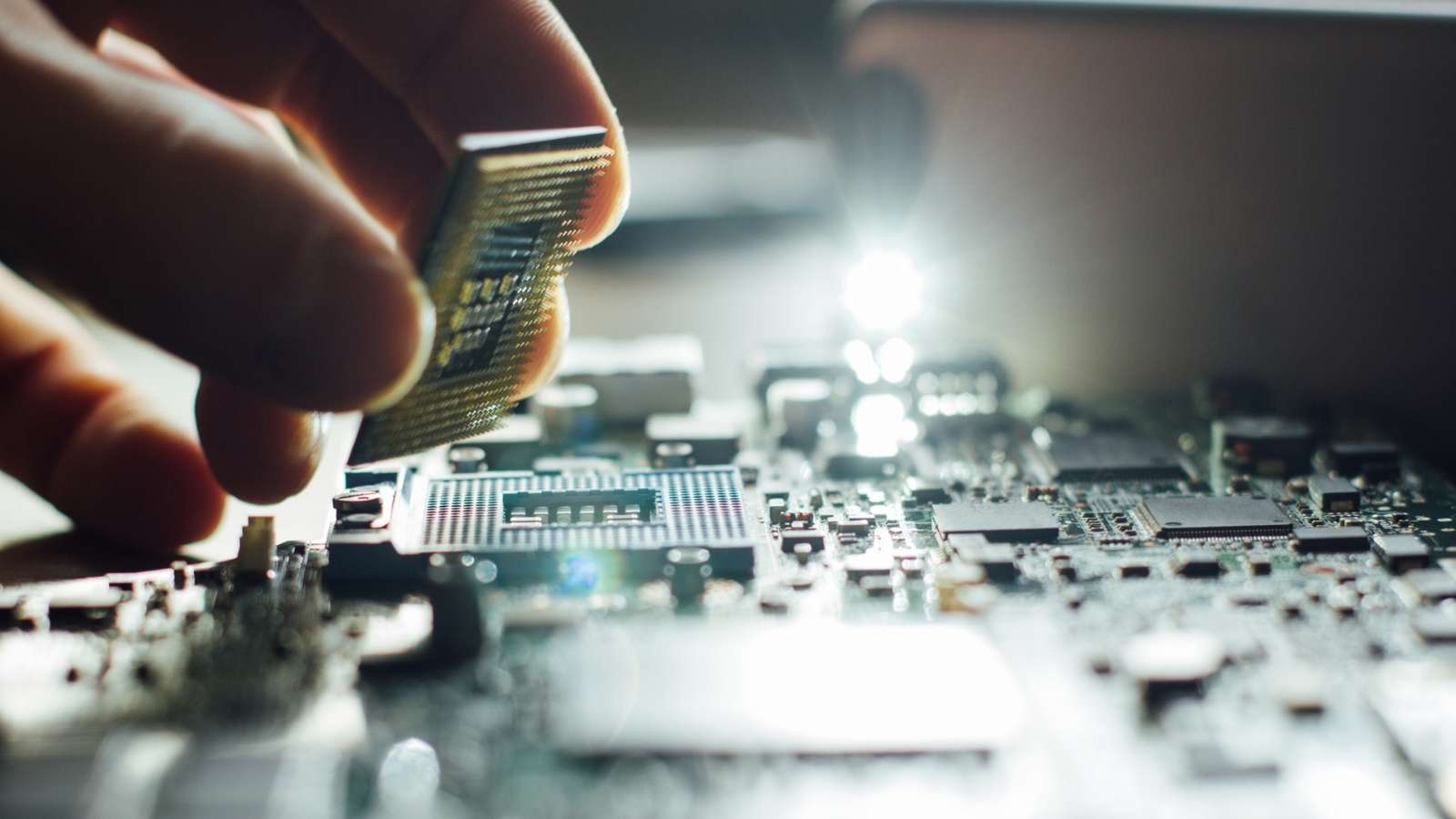 Computer Engineering Degree Overview
Computer engineering involves the combination of hardware and software engineering to create computer architecture and parts. A bachelor's degree in computer engineering prepares graduates for various roles in a rapidly growing industry that is full of job opportunities and professional growth.
The demand for graduates with bachelor's and master's degrees in the field of computer engineering is growing as more companies utilize technological devices such as cell phones and laptops. Companies like Apple, Samsung, and Amazon continue to hire computer engineers to develop devices like smart-watches, interactive speakers, and Bluetooth headphones.
What Is Computer Engineering?
Computer engineering combines electrical engineering with broader computer science and information technology roles, such as software engineering. As a computer engineer, your job is to:
Design and test new devices
Understand how computer parts function
Offer strategies to improve upon existing designs and assemblies
Collaborate with software designers
Computer engineers are typically hired to work internally to develop new products, and the Bureau of Labor Statistics (BLS) notes that computer engineers find work with computer systems services, manufacturers, and the federal government.
What Can I Do With A Bachelor's In Computer Engineering?
There are many viable career options for professionals with a bachelor's in computer engineering. Graduates with this degree can become:
Systems engineers
Product designers
Beta-testers
Programmers
Professionals with a bachelor's in computer engineering provide in-demand services that continue to increase in value. Those that earn a master's degree in computer engineering can secure management and research-based positions, such as as a computer and information research scientist.
Bachelor's in Computer Engineering Salaries and Career Outlook
Graduates with a bachelor's in computer engineering may pursue careers as:
Computer programmers
Software Developers
Systems Managers
Computer Analysts
Job growth in the computer engineering career field can vary depending on the position, and graduates should note that these statistics are reflections of the current job market that can fluctuate over time.
Computer Engineering Career Paths
| | | | |
| --- | --- | --- | --- |
| Career | Salary | Projected Job Growth (2020-2030) | About the Position |
| Computer Programmers | 89,190 | -10% | Programmers write and edit computer code to determine functionality, provide updates, and fix bugs |
| Software Developers | 110,140 | 22% | Software developers develop computer programs and collaborate with UX designers to identify issues |
| Computer and Information Systems Managers | 151,150 | 11% | These professionals manage computer-related activities at an organizational level. |
| Computer Systems Analysts | 93,730 | 7% | Systems Analysts provide recommendations and solutions for existing computer systems to ensure efficiency and functionality. |
Source: BLS
Earning A Bachelor's In Computer Engineering
A bachelor's in computer engineering typically takes four years to complete. Schools offer bachelor's degrees online and on-campus, so you should research which option fits your needs best.
You should consider admissions requirements, areas of specialization, and cost to ensure the program you choose fits your goals and lifestyle.
Types of Degrees in Computer Engineering
While students often begin with a Bachelor of Science in Computer Engineering, it's important to note there are varying levels of education in the computer engineering field. Given the interest, those with a bachelor's degree can pursue a master's degree or Ph.D. to improve their qualifications and future job salaries.
Coursework In Bachelor's In Computer Engineering Programs
Classes required in computer engineering programs typically align with industry standards. Engineering courses like Programming Languages, and Digital Circuits, and Linear Algebra provide students with a wide range of knowledge and skills to help them operate in a variety of roles post-graduation.
Topics covered in computer engineering programs include:
Statistical analysis
Cybersecurity
Data structures
Artificial intelligence
Algorithms
Interactive programming
General knowledge of computer hardware engineering can help students tremendously.
Most programs, including those at the undergraduate level, culminate with a capstone project.
| | |
| --- | --- |
| Course | About the Course |
| Programming Languages | This class explores common languages that programmers use like python and C++. |
| Linear Algebra | In this course, students learn about the mathematical aspect of digital processing and graphics. |
| Interactive Programming | This class explores how to alter and edit computer code while a program or application is running. |
| Digital Circuits | This course serves as an intro to information management and data processing at the digital level. |
How Long Does It Take To Get A Bachelor's In Computer Engineering?
Most bachelor's programs in computer engineering take four years to complete. These programs usually require 120 credit hours including mathematics and senior elective courses. Factors that impact the length of a degree program include:
Course load per semester
Accelerated course availability
Synchronous vs asynchronous learning
Part-time vs. full-time course loads
Skills Learned In Bachelor's In Computer Engineering
With a Bachelor's in computer engineering, graduates will enter the workforce with a wide range of industry-specific skills. These programs build skills such as:
Writing/Editing programs + applications
Troubleshooting
Problem Solving
Collaboration/Communication
Software/hardware maintenance
Computer Network Assembly
Choosing The Best Computer Engineering Degree
There are many ways to earn a bachelor's in computer engineering. For example, you can choose to study online, in-person, or through a hybrid of both options. You may want to earn additional certifications and licenses, depending on your specialization or field of interest.
Online vs In-Person Graduate Degrees
Future computer engineering bachelor's applicants have options depending on their current schedule and employment status. For example, many schools offer online computer engineering programs.
Online learning offers flexibility, and students who choose to study online often balance a job while pursuing their degree.
On-campus learning teaches students interpersonal skills that benefit them in professional settings and can provide additional networking opportunities that may improve the job search post-graduation.
How Long Does It Take To Complete An Online Course?
Depending on the type of online course, student experiences can vary. If courses are taught synchronously, then students must attend online lectures and labs at set times. If a course is taught asynchronously, students have the ability to watch lectures and study with flexibility.
Hybrid courses offer a combination of online lectures and in-person lab time, which can be helpful for students looking to acquire skills needed to work post-graduation. Also, some programs offer accelerated online courses that condense the subject matter into 3-6 week increments.
10 Best Schools With Computer Engineering Programs
According to our ranking methodology, these are the 10 best schools that offer degrees in computer engineering.
If you're looking for other schools that offer Computer Engineering programs, check out the Find Your Perfect "U" tool. You can search over 6,000 colleges and universities with 11 different filters to find the perfect school for you!
Accreditation
Many computer engineering positions prefer and may require applicants to have a degree from an accredited institution. Prospective students should be sure to research their intended job prospects to ensure they acquire the appropriate credentials depending on the region and type of position they may hold.
Admissions Requirements
The first step to applying to any program is to check the admissions requirements to confirm the prerequisite experience needed to qualify. Most information technology programs require:
Proof of completion of a 4-year high school degree
Minimum GPA requirements – these vary depending on the program but start at 3.0
Official Transcript
SAT/ACT test scores
Application fee
Letter of Intent
Letters of recommendation
It is always a good idea to submit applications to schools with varying rates of acceptance. You should also diversify your application list and include schools with high and low rates of admission.
Paying For A Computer Engineering Degree
The cost of a computer engineering degree depends on several factors, including in-state tuition rates and financial aid.
In-state tuition tends to be much less expensive than out-of-state, so be sure to apply to programs locally if cost is a mitigating factor. Some programs also extend in-state tuition rates to all online students regardless of where they live.
Colleges, universities, and professional organizations offer merit and need-based scholarships that may help minimize the financial impact of attending school. Also, online programs may be more cost-effective and accessible than in-person programs, and may provide applicants with options depending on their prior obligations.
Computer Engineering Scholarships
There are quite a few scholarship options for students in the field of computer engineering, including the following:
Computer Engineering Career Resources
Association for Computing Machinery
ACET is a professional organization dedicated to professional growth and education through the facilitation of global conversation among computer engineering professionals.
The Association for Women in Communications
This membership-based organization provides female professionals in the computer engineering sector with education and networking opportunities. This group manages credentialing services, monthly publications, and scholarships to female members to further their careers in the field of computer engineering.
Computing Research Association
CRA is dedicated to unifying the educational, governmental, and public sectors to further the positive impact of computer engineering on society as a whole.
Computer Engineering Degree FAQs
What can I do as a computer engineer?
As a computer engineer, you can write software, manage an organization's computer and data systems, and build computer hardware. 
Is computer engineering a good degree?
Computer engineering is a lucrative degree option that provides a positive employment outlook for graduates. 
How many years does it take to study computer engineering?
Typically it takes 4 years to complete a bachelor's degree in computer engineering. 
What does it take to become a computer engineer?
It is essential to have a strong understanding of mathematics and computer languages to become a successful computer engineer. 
Sources: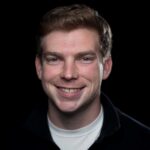 Thomas graduated from Gonzaga University with a BA in history and economics. Before joining Universities.com as an editor, Thomas covered the education space as a writer, helping students learn more to make informed decisions for their futures.